'Sam Now' is a coming-of-age film about mental health, commitment, and familial relationships. Filming his half-brother, Reed Harkness right from when Sam was aged 5 and consists of home videos, Super 8 films, and modern-day HD videos told over a lifetime and reveals the story of his half-brother, Sam Harkness.
Asha Bajaj of Canadian Media had a chance to discuss both with Reed Harkness, the director, producer, and cinematographer of the film 'Sam Now' as well as with his half-brother Sam Harkness the long-lasting effects of the disappearance of Sam's mother during the most formative years of his life leaving Sam Harkness and his Seattle family heartbroken.
Following is the extract of the interview:
1. Asha to Sam: What were your immediate reactions when you realized that your mother had disappeared and as time passed you felt she would not return?
Sam: There wasn't any immediate reaction at that time. It happened slowly. It took really 3 weeks for me to realize that my Mom was gone. At that moment it was still a lot of things going on. It was a slow process.
Asha to Reed: When did you realize that Sam was depressed and would not talk to anyone about it after realizing that his father did not make any effort to search for her?
Reed: I think Sam had a unique coping mechanism where he was not allowing himself to really feel, sadness, anger, and depression. Maybe Sam thought that he had to be stronger and rise above his younger brother, Jared who was going through depression; disinterestedness, I realized was painful and confusing for both my brothers as well as my whole family. But it was also something that was very hard for my family to discuss and address, especially our Dad, who, being a single parent with two teen-aged boys at that time was overwhelmed. But the last word that we got from the police detective was that she is not being held against her will and that she was doing okay and that she is not willing to talk to anyone at that time. I think, my Dad probably took that as she will show up when she is ready. I think anyone at that time did not expect her to be gone for three years.
Asha to Sam: How did you feel about the indifference of your dad and your grandmother's sadness?
Sam: I think my Dad not doing anything to search for my Mom, was not an expectation for me. They had split up when I was very young, just 5 years old when they divorced. I did not expect there was any connection between them. Same with my grandmother. In the movie, I mentioned that I never pictured or imagined my mom being in my grandma's house would ever happen ever again. But it happened. It just kind of shows that there was not any expectation and any connection between my dad, my grandma, and my Mom.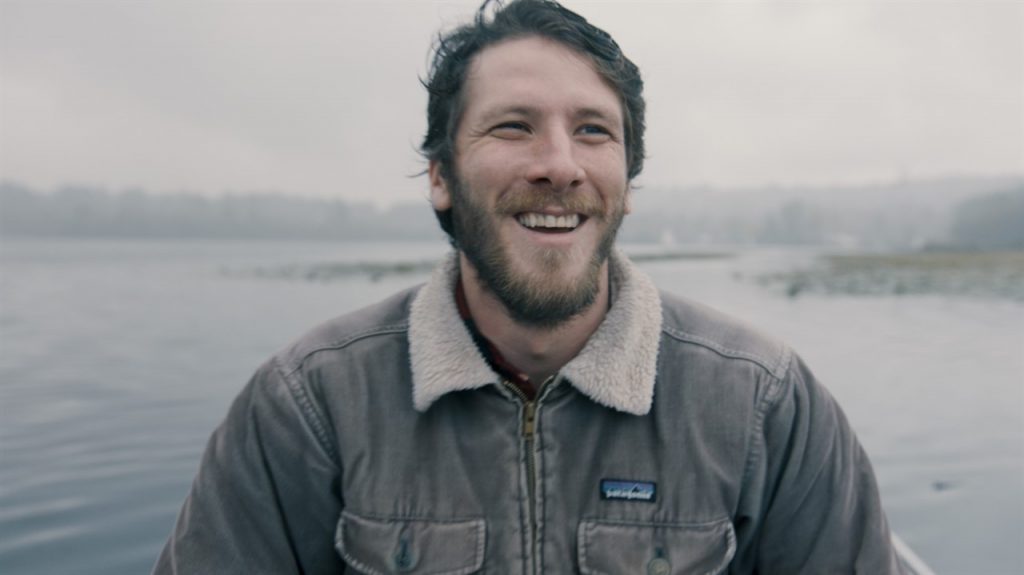 Asha to Sam and Reed: When did the failure of Sam's brother to graduate, his loss of interest in his studies. and his disturbing behavior raises awareness that this was due to the sudden disappearance of his mother?
Reed: So when we recognized that Jared was absent from school, and was disinterested in everything we did realize that it was connected to Jois' leaving. But I cannot judge whether what happened with Jared was the result of Jois' leaving but the events coincide. Jois left, and Jared drops off. Those two things happened at the same time. His best friend Will in the movie said that when Jois left, Jared pretty much shut down. It seemed pretty apparent that Jared was shutting down for a number of reasons. One is that his Mom was very active in his academics before she left. I think it was pretty clear that the direct rejection of something that the connection they have. But I cannot say 100% that Jared being depressed as a teenager is all about his Mom. I think there are other factors. I was depressed as a teenager. Lots of teenagers are depressed.
Sam: At that time I was really not trying to see that Mom's leaving us like this that caused my life to stopping things. I was like I am not going to be affected like this and it was harder for me at that time to give any thought to see how much it was affecting him.
Asha to Reed: The comradeship between both of you is well picturized as Sam never questioned Reed about what he was asked to do and vice versa. But the whole story is centered around Sam and Reed, did you at any time feel left out of the limelight?
Reed: I was motivated to make this film because I could see it as a way to help my family and as time went on I started to learn more about how it can help other families. In the movie too, my role is important as somebody that is going along on this journey too. But there is one scene when Sam is holding the camera and I am on the camera and it is a very vulnerable scene, very emotional but it is also a beautiful moment to capture where I think I am trying to understand in the film the avoidance and why the feelings not being shown, why is the inaction and why does something happen.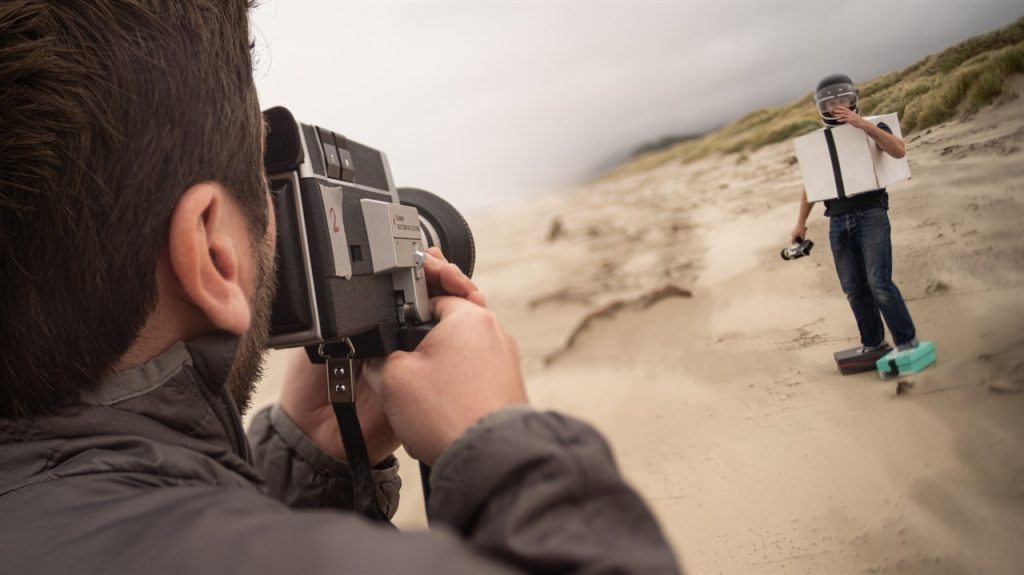 Asha to Sam: It was very tough for you to form long-lasting relationships with girls after seeing the infidelity of your Mom towards her family. This might have been very painful also. Your decision to devote yourself to youth's mental health and taking care of foster children by giving them love and care must have been a stepping stone for your healing process. Please throw more light on this.
Sam: I got into first doing work on myself very subconsciously and directly connecting dots. In so doing my own experiences and feelings became clearer when I got to work with young people. Now I am in a position where I am specifically doing violent prevention just much more about stopping this cycle of violence, be it domestic violence, or dating violence, some of these things which I had experienced earlier in my 20s that left me emotionally disturbed. I wanted to break from this cycle by relating more to helping people to come out of these disturbing experiences.
Asha to Reed: How did you balance the portrayal of heavy themes of emotional and youthful energy and the lighthearted spirit of teenage Sam with his growing into a man whose new hope is to break the generational cycle?
Reed: Yes I am super emotional and I was really concerned when I saw the depths to which Jared has sunk through in the depression. He was in a really bad state. He used to just lie on the couch or on the floor not interested in almost anything. We used to be able to have a lot of fun together but now Jared was completely unmotivated. I remember occasions when Sam and I were inviting Jared to do some fun thing to do together. He was always opting out. So I could see that he was in a very bad state. And at that time my Dad asked me to get involved and asked me to check on Jared as he said he could not talk to him. I spent some time visiting him at his school and his friends and could really see that he was in a really sad state. I think, everyone in the family was most worried about Jared. It is harder to see somebody like Sam taking the role of rising above this and telling himself that he was not going to be affected like this. But when we look at this journey I was paying attention to both my brothers who were not getting the support they needed. I was still a young person and was going about it in a way that was pretty organic. I had also to think about filmmaking but I did actually talk to counselors at that time and I tried to get a 19-year-old counselor. What the film shows is that my young brothers have taken it into their hands and I used my own method of working at the problem by taking a road trip to find Jois.
The film thus has a balance of his youthful spirit and also a more matured concept probably what effect it has on the characters and my brothers. I knew that it would be a boring film just to show one-sided therapy where you just process the pain and the agony of the film. It would have been basically an abandonment.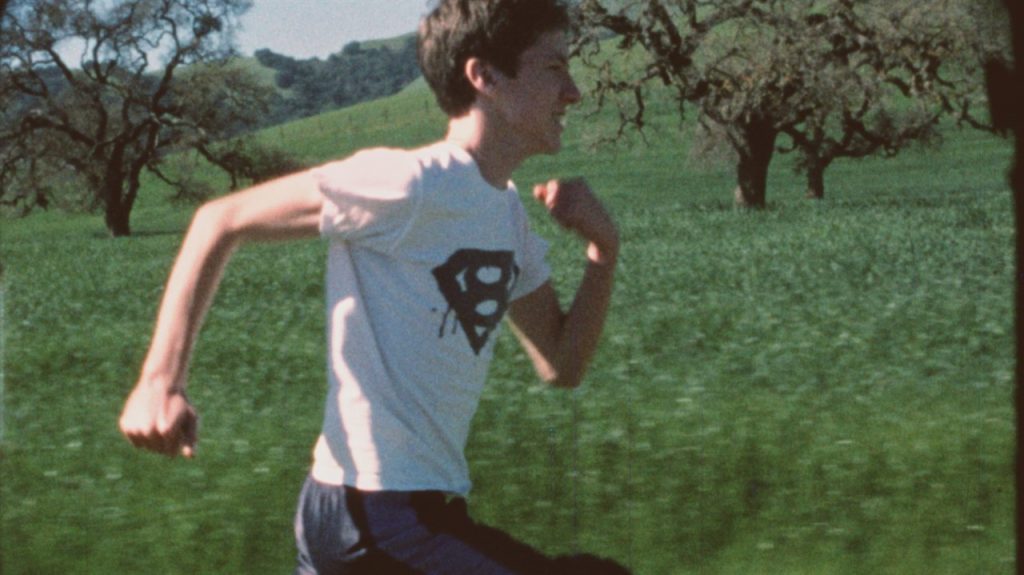 The film starts out with a very energetic spirit, a film of my brother as he is growing up through the years at age 10. We learned this style of filmmaking that helped us get to a place where we thought we could use these interviews to get answers and maybe we could find Jois. These were like the adventures with which we were going to make a film and with that mindset, we were able to approach something that was very heavy stuff of their mom missing and we could turn it into a very fun process. The balancing act is in our world. At that time there was a sort of magical thinking that is tied with the filmmaking that we can just drive down and find a missing person. We were avoiding a lot of things, avoiding our emotions, and putting a camera in front of it to shield us from hurtful experiences. But as we get older, Sam starts to metabolize these things, starts to understand these things in a way and it is a very beautiful and organic growth. We get to see Sam from somebody who completely wants to avoid feelings, to somebody who really wants to understand them and face them. In this way, I feel like the movie is like jeopardy of 25 years that we see Sam's growth and I think that it is something that is very beautiful. Very seldom can you see true human growth. It is so hard to capture. I think the reason is that it takes a very long time for true maturity to happen, and true understanding to happen, and I think all of us grownups learn that it is not until later on in life when we start to really understand like some of what we got from our parents. Why am I the way I am? It is a question when I think that that is why Sam now does so well. It takes a moment from the youth that is tragic and then it follows through to see a decade later how that sets its impact on the family. I wanted to deal with a long-term thing.
On this. I really really thought that I wanted to create a series of films about Sam as he is growing up but when it became a documentary this idea of what is growing and what is Sam's growth really going to look like became my inspiration.
Asha To Reed: Can you throw some light on the use of animation in the film?
I am a huge fan of the Canadian Film Board and Norman McLaren is one of my heroes. I remember watching his star motion movies when I was a kid and wanted to emulate the joy that I saw in that way of filmmaking. Also, a way that he was approaching films from a standpoint that this could be done in your backyard. So not having any money I started making films that could be done in my backyard, and I started using the actors that were available like my friends, my brothers so on and so forth.
Asha to Reed: Any thoughts about the film which I have missed.
Reed: I think it was really a wonderful experience to get to share the film with my friends and my family after so long. I have been the bearer of all these interviews and conversations and I wanted to put everything together in a way that felt that everybody was equally represented. It has been amazing to share with them. Most of them were able to come to Toronto for the Hot Doc premiere and see it for the first time in the theatre. Sam had watched it just before coming to the theatre. It just felt so liberating for me to be able to share it but also it feels really satisfying to connect with my family over such a difficult theme. But I feel it is well received.
Asha to Reed: Tell us briefly about your future projects.
Reed: I am working on a documentary series called 'House On Fire' which is about the value of materialistic things that looks at the cross-section of global warming materials and the value that could be put into things and objects.
#SamNow; #HotDoc2022; #ComingOfAgeFilm