Indo-Canadian Seniors Club Scarborough celebrated 100th birthday of one of its members, Joginder Gei Ji two weeks back. The seniors club was started by a few senior members from the premises of Lakshmi Narayan Temple in Scarborough about a quarter of a century ago and used to have meetings once a month.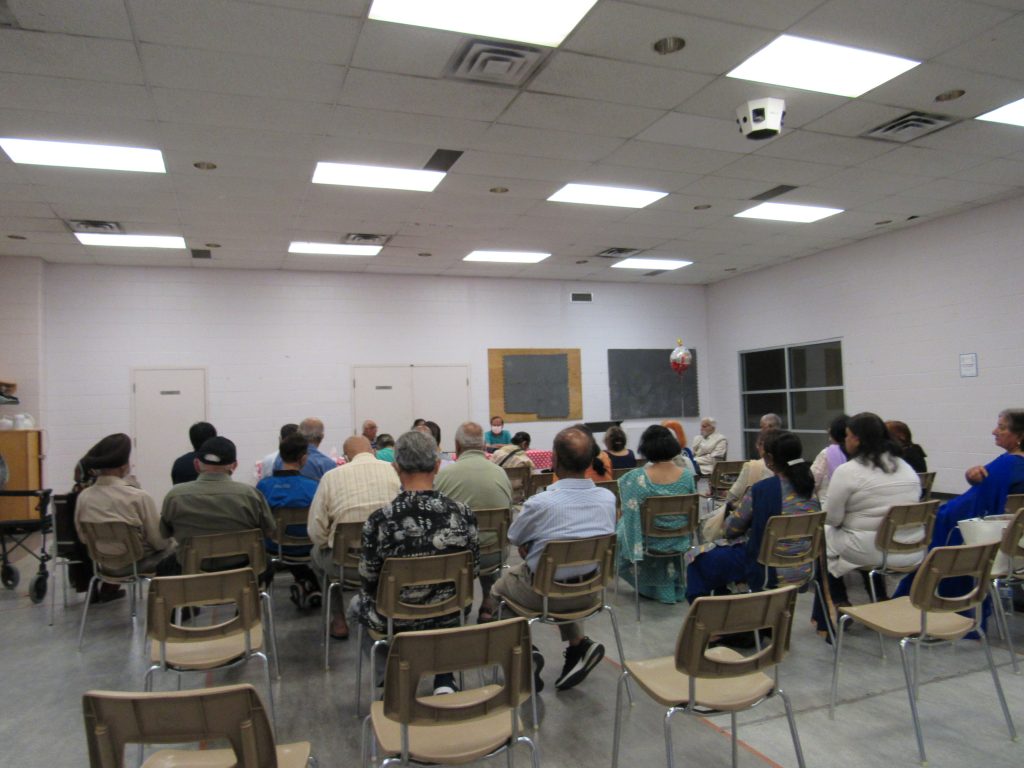 But due to some restrictions, being a religious place, the Board members of the Club started looking for a facility where a meeting of the members could be possible more frequently and without any restrictions. Luckily towards the end of 1998, they were able to get a room from the City of Toronto free of charge at the Scarborough Village Recreation Centre where regular meetings have been held on Saturdays.
Any person 55 years of age and above residing in the Greater Toronto Area can be a member of the Club. Ours is a non-religious, non-political, and non-charitable organization and is registered with the provincial government of Ontario since 1999. The main objectives of the Club have been to provide social, recreational, and sports activities. We have been celebrating all the major events in India and Canada. We honor our senior members on attaining the age of 65, 70, 75, 80, and so on. Only two weeks back we celebrated 100th birthday of one of our members, Joginder Gei Ji.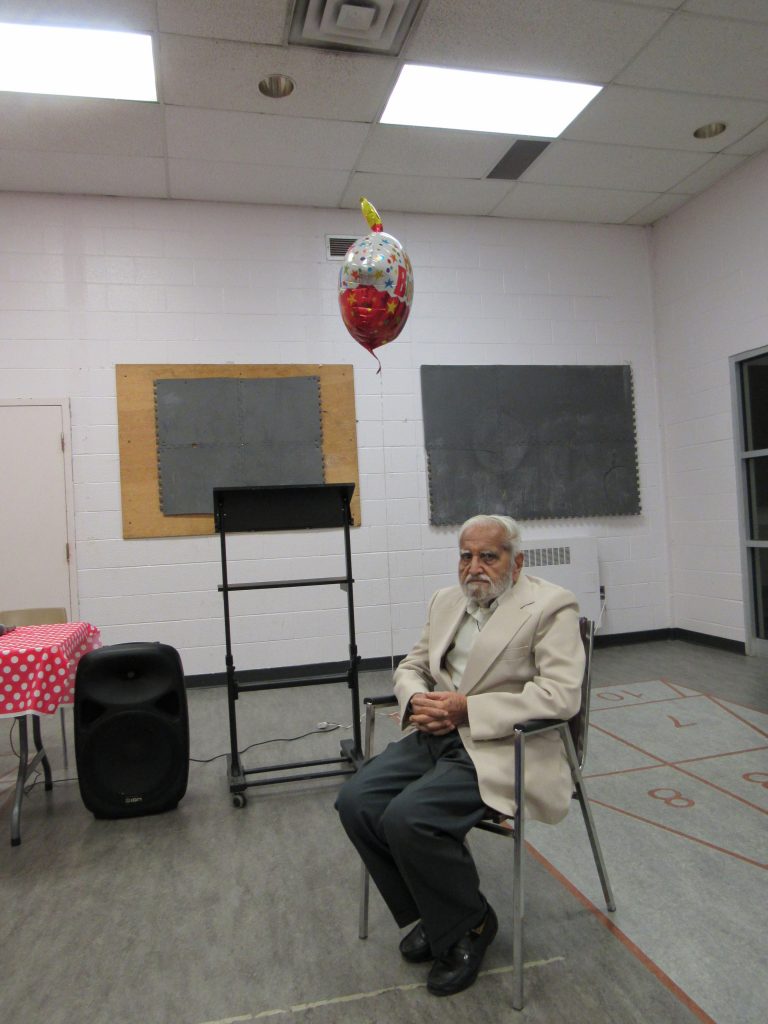 The event started with greetings from Sarojini Ji, Sadana Ji, and Sachdeva Ji. and was followed by various songs and bhajans by the members of the club. Certificates on his birthday sent by dignitaries were then presented to Joginder Ji by the board members.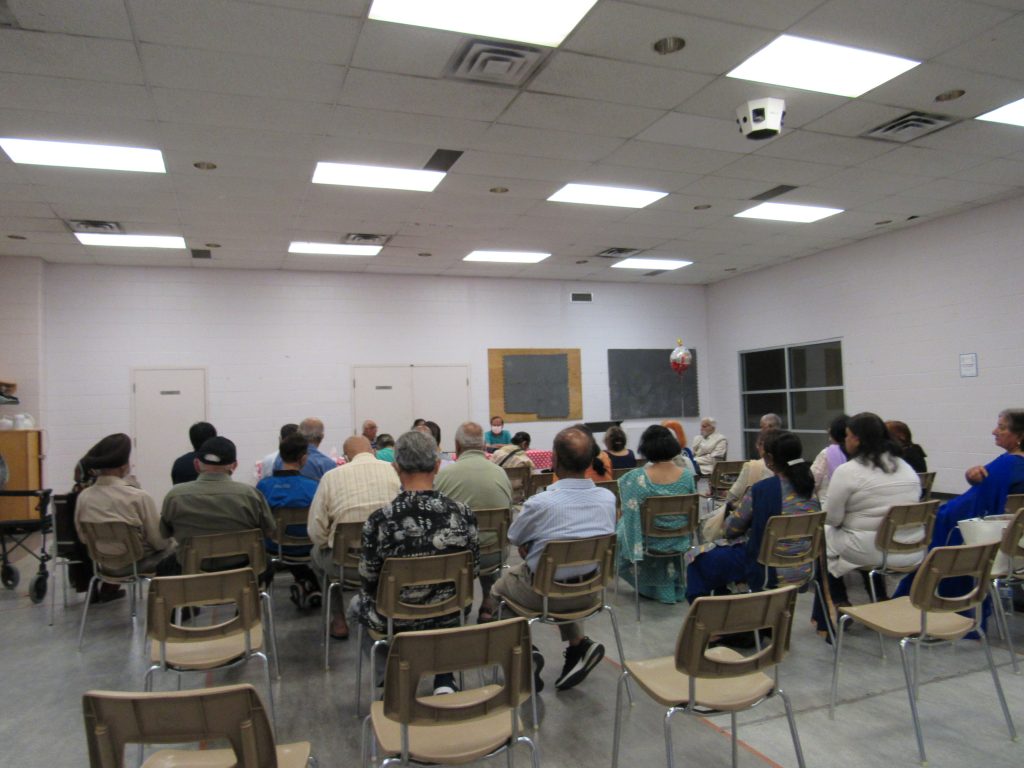 At this event, Joginder Ji's daughter, son, and his grandson were also present.
Jagdish Bajaj on behalf of Asha Bajaj from Canadian Media had an opportunity to chat with Joginder Gei Ji who reached the milestone of 100 years.
Following is the extract of the interviews:
Jagdish to Joginder: You have reached a milestone of 100 years. How do you and your family members feel today?
It is not in my hands. Our age is fixed by the Almighty.
2. Can you tell us about your daily routine and diet? Did taking daily walks or workouts form a part of your daily routine?
During my childhood, there were no motor cars, buses, or airplanes. So if you need to go for 5-10 miles, You need to go on foot. The whole day is spent on foot. And if you need to travel farther you would have to use your bicycle. There were no other means of transport available during those times. For families chariots driven by horses were available, but these were very expensive. We used to live that kind of life. But now times have changed. After that, I joined the Indian Navy when the war started and thus I led a very active life in this way, 25 years passed. After retirement, I migrated to Canada and continued to lead an active life here also. When I joined a seniors club after coming to Canada, there was no fixed place and we had to move from place to place to attend or participate in the seniors club.
On his behalf his daughter told everyone present there that as far as his diet is concerned he always says 'No' to sugar intake and practices a lot of Yoga. He leads a very disciplined life. This is the message he wants to impart to everyone

3. Did you follow spiritualism or any kind of Yoga in your life?
In India, I followed spiritual beliefs prevalent at the time of my stay in India. After coming to Canada my wife was very much interested in Yoga and then we organized Yoga classes in Arya Samaj Mandir.We used to go there 4-5 times a week there and in this way time passed. Now in some seniors club, yoga classes are organized. Nowadays Yoga classes are held via zoom. For some time the clubs were shut down due to Covid 19 and then restarted in this building. Earlier I had joined two or three other clubs and spent a very good time there also.
Thanking all the members of the club for celebrating the 100th birthday of Jogider ji, his daughter said that this is quite an achievement and mentioned that he is a better driver than her. She added that she does not have to drive him to the club or anywhere else because he is a very independent person. Sometimes early in the mornings, he would drive to the bank without informing me and she used to get worried. When he comes back she learns that he had gone to the bank to have a chat or exchange jokes with all the people there. He goes from one bank to another and so on. She said that he always enjoys coming to the club here and added that when her Mom was alive she was always in good health too and they had a better social life than her.
(Reporting by Asha Bajaj)
Pictures and videos by Puru Grover