Toronto: Billed as a cross-cultural British rom-com, filmmaker Shekhar Kapur's 'What's Love Got to Do With It?', which also stars two powerhouse actors like Shabana Azmi and Emma Thompson with a screenplay by Jemima Khan, was premiered at the Toronto Film Festival.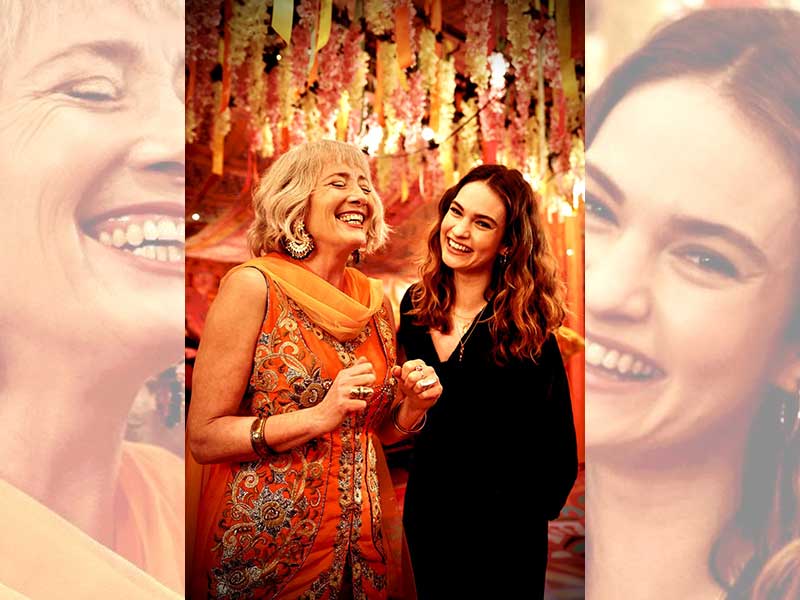 The film casts Lily James, Shazad Latif, and Academy Award winner, Emma Thompson, and is produced by Nicky Ke
An impressive cast of Shabana Azmi, Lily James, Emma Thompson, Shazad Latif, and Pakistani actor Sajal Aly helm the film was produced by Nicky Kentish Barnes, Jemima Khan, Tim Bevan, and Eric Fellner.
At TIFF it was part of the Gala presentation.
The screenplay of the film, which follows a woman (Lily James) filmmaker's decision to document her best friend and neighbour's (played by Shazad Latif) journey towards arranged marriage, has been written by Jemima Khan.
It was world-premiered on Sep 11 at Scotiabank Theatre Toronto.

Sliding between London and Lahore, love and friendship, tradition and romance, What's Love Got To Do With It? does not adhere to easy binaries.
Zoe (Lily James) is a filmmaker, raised by her English divorcé mother, Cath (Thompson) to be independent and inquisitive.
Kazim (Latif), a doctor with his Pakistan-born parents who happily mingle in the secular British society but ensure that their kids conduct themselves according to the family's Muslim faith.
Zoe and Kazim, being brought up in different cultures, grew up next door to each other.
Witnessing his parents' anguish following Kaz's sister's marriage to a white Briton, Kaz decided to follow his parents' example and seek an arranged marriage.
Being perplexed by Kaz's decision, Zoe decides to use this premise for her next documentary and sets out, camera in hand, to follow her old friend on every step of his journey towards arranged marriage.
What's Love Got To Do With It? poses tough questions while also balancing respect for custom and belief in the power of romance.
The film is a sort of comeback by Shekhar Kapur, the maker of such blockbusters as Masoom (83), Mr. India (87), Bandit Queen (94) and Elizabeth (98), which had won the BAFTA for Outstanding British Film.
(Reporting by Asha Bajaj)
Image: Twitter/Shekhar Kapur/StudioCanal; YouTubeScreenshots
#TIFF22, #ShekharKapur, #LilyJames, #EmmaThompson, #ShabanaAzmi, #Shazad Latif, #SajalAly, #JemimaKhan