IBNS: CEO and Co-Founder of Save Max Real Estate Inc in Canada, Raman Dua shares his insights on over the roof real-estate prices in the country, extent of Covid19's impact on the industry, and anecdotes of his entrepreneurial journey in the past decade with IBNS Canada head Suman Das
Presently, buying a house in Canada from coast to coast is highly sought after for first-time buyers. What do you believe has led to the current surge in real estate prices?
The prices in all segments across Canada have skyrocketed, so you know just looking at 30-40 percent growth in the prices is not expected especially during a pandemic.
The simplest reason behind over the roof prices is the supremely low supply in the market. There's nothing wrong with the market and neither do we have a lack of genuine buyers, but unfortunately, we have experienced the lowest inventory in Canada's real-estate market history in the last one and a half years.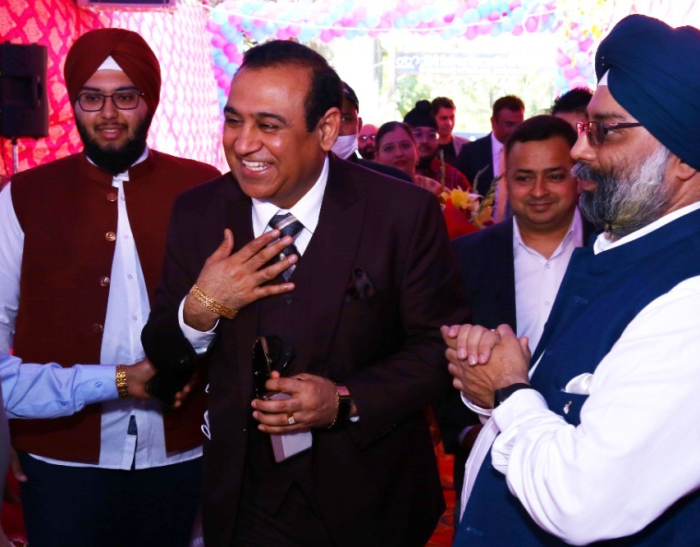 It's simply the supply to demand ratio. On average you need two to three months of inventory to have a balanced market, and suddenly if there's one weak inventory in the market what would happen.

For the one house, there are twenty buyers standing outside and there is one crazy buyer or his realtor who's putting an amount nobody thinks off. Now that has become a benchmark in that street and the next house is going to be sold accordingly.

On top of it, the biggest part was played by the cash flow which the government maintains to fund people in the form of the Canada Emergency Response Benefit (CERB). People are getting more money sitting at home than they were getting when they're going to work.

Do you think the current situation is happening due to the inventory supply-demand issue that the brokerage company, or the realtors that are doing their part of selling the houses or getting the houses from the builders that are under construction?
As far as the shortage of houses is concerned, it is not because there is an excessive demand here, it is due to the pressure which we are getting from the immigration.
1.3 million people are going to come and live here. In the next two to three years they all need housing. So, all this demand and supply issue was not because of a lack of construction. There is enough supply now.
As the prices are going up, if somebody wanted to buy a bigger house they would get it but they won't sell their own, so, they end up holding two properties.
They are owning multiple properties and many people did not put their houses on the market with the fear of Covid19.
Fortunately now, they have benefited because the prices have gone high and these people are bringing their houses into the market which is increasing the supply, so if I talk about six to eight weeks before when the inventory was only one week now, we have gone up to the level where we have an inventory which is one to one and half months. This is the same demand as we had earlier.
How can first-time buyers fulfill their housing dreams in this skyrocketing market?
In March, 1,1000 houses were sold of which 30-40 percent might have been bought by first-time buyers, this is the beauty of the market. In a situation like this, people become more creative which creates a shift in the market. When prices are too high, people started moving out to the new market.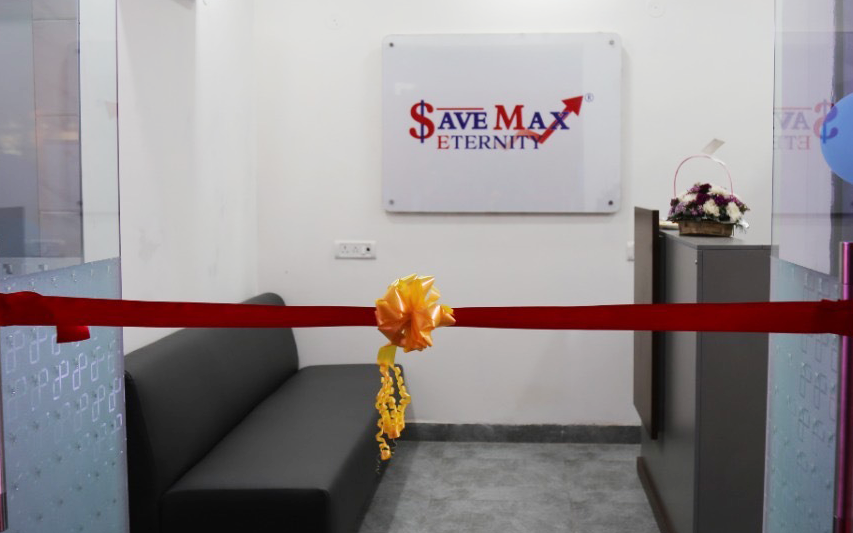 In the Greater Toronto Area (GTA) where prices have gone up now, the first-time buyers have shifted themselves maybe 50 kilometers away from there.
I have seen people buying houses in Calgary to live and are working in Ontario because they can work from home. So, all those creativities are coming into place.
Personally, I feel it is a good market for the buyers, especially first-time buyers, and there are still a lot of properties left which they can buy.
Are builders getting in the middle of the covid situation and creating disruption by getting their materials or labor for building houses at higher costs?
As the prices for the construction and construction materials cost have proliferated, of course, there was some impact but it was not much because the construction was still happening.
For builders, it's very easy if the construction goes up, he's going to increase the price of the house, and that is what happened on top of that they were able to garner good support from the market.
Because of the way prices shot up due to the low infantry, builders took the maximum advantage and did not stop construction but ended up increasing its pace.
What is the present challenge that Canada's real-estate market faces after the revival of inventory levels?
As of now, the challenge that is going to come is because the seller's mindset is similar to what multiple operators had a couple of weeks before. So, they will not be letting their house go at a lower price which is again going to increase the supply in the market as it will take a longer time before sale while buyers will have more options.

With this pricing going up and coupled with higher interest plans of the Canadian government, how will that impact the housing market from multiple biddings and lower prices in houses ?
All these minor rates of interest increases would never impact the market that much.
The simple reason behind that is if the rate of interest goes up and the prices go down it is one and the same thing because your mortgage is going to be the same. Technically, the buyers have understood these dynamics and that's why they aren't impacted by this.
Only if the rate of interest surpasses five percent, it has an impact. We are sitting at the historically lowest rate of interest, so even a two percent to three percent increase in interest rate would not impact the market.
Do you believe that the interest increase by the government is not the right measure to bring price stability ?
Never does the market get impacted by government measures. It gets majorly influenced and impacted by the demand and supply which unfortunately is not in the government's control.
The demand and supply is being driven by the market conditions. Yes, all these small measures of increasing the rate of interest is not to bring the real estate market down; it's a result of inflation.
Inflation is happening because the channels of the supply have been stopped, especially in the countries like China, India and so many other countries from where the goods are coming. The gas prices are going higher because of the Russia-Ukraine war, so all those are creating an impact on the inflation.
What if the housing market crashed in Canada, where would the government be going to get revenue?
Real estate contributes 13 percent of GDP in Canada which is one of the biggest contributors to the Canadian economy. Which government wants the recession in their tenure? None of them. It is the biggest problem to handle, so it's in their best interest to keep the real estate market at the top.
All these small measures are political gimmicks that they do to make people happy because elections are coming.
None of the government, businesses, or people want to see the market go down because this is going to bring a recession in the economy, think about it, during the pandemic, the real estate market would have gone down.
Forget about the mortgage, people would have been crying to get the bread off the table so it's a very clear situation.
Covid19 pandemic badly hit the economy as people lost their jobs and industries tumbled, how has the housing industry survived it and thrived in Canada? What is it that the common people are missing out on?
People are missing a lot of factors. They are talking about the losses of jobs just because they look at the statistics but that does not represent the true story.
Canadians don't want to do the job, it was not that there were no jobs in the first place. I am personally looking for so many employees and so many team members that I want to hire but I'm not getting the right set of people.
What are your thoughts on the domino impact that the travel, tourism, restaurant, and entertainment industries faced due to the pandemic?
This is the beauty of the global economy, one industry got hit and the others came forward.
The travel industry got affected but before all of it all these virtual meeting sites you know were nonexistent. So, one industry got affected but others bloomed and a new business model has arisen.
See, now it looks like the pandemic is slowing down and the travel and tourism industry is moving up to grow at least five times the regular pace.
I think all of those travel-related businesses got big grants from the government and they all survived, tell me like any business which has been closed. I have seen people opening up new restaurants during covid19 whereas we are talking that the restaurant industry was a hard hit one.
No, that is not the fact and the ground realities are something different.
What's the difference in your approach as a realtor, and why do homebuyers think of Save Max when buying their houses?
Save Max thinks like an entrepreneur where we provide solutions to the customer.
When I launched Save Max there was a big problem in the industry, where people had an option just to go to the bigger brand.
Five percent are to go to the mere posting listing where they're not getting the service, so we brought an innovative concept of listed $999 which really works well for the clients, as we provide solutions at a reasonable price, and allow them to still access the best services which were lacking in the real estate industry.
After having progressed further, there was another challenge of the real estate industry.
The brand new realtor we realized was not getting any support system, therefore, we came up with a partnership model in which we take care of their expenses, marketing, and lead generation. Post which, we emphasized micro-entrepreneurship.
Now, we are working on one of the biggest problems which is that realtors who are writing a deal today get the commission check after three or four months.
We brought a concept of signing a deal and getting paid on the same day whereas in the case of another brokerage the realtor gets a commission later on.
This new concept of ours is bringing a revolution to the real estate industry and changing the dynamics set since the past hundreds of years.
What will be your answer to those people who consider this profession as a part-time gig rather than a full-time job ?
I am never ever in the favor of a part-time realtor, and I don't hire them.
As a realtor, we are participating in one of the biggest decisions of somebody's life. I have to make sure that my knowledge bank is intact and that I give my time to my profession and clients so that they can avail the best services.
This is also another challenge of the real estate industry where 75 percent- 80 percent of them are working as part-timers and that is why we are bringing up innovative programs so that it gives them courage and the support system for them to make a decision to become a full time realtor in the industry.
This industry would turn out to be so beautiful when every single realtor would work full-time.
My strong message to all the realtors out there who are thinking of adopting this as a part-time profession is to not do injustice to themselves, and to the clients.
What is the key ingredient in building Save Max Incorporation into a CAD three billion dollar housing industry?
The biggest credit goes to my team and their dedication, hard work and determination to bring Save Max to the level where it is today.
Ten years before we started this journey from a basement and I again think the full credit should go to my team for this. Their support of my vision was incredible and the way they serve their clients makes an impact not only in Save Max's future but on the real estate industry as a whole.
Currently, we are expanding our wings to other parts of the world, including India.

According to the governments (federal & provincial), the investment from foreign buyers in the housing market is another pressing issue in the increase of pricing in the housing market?
There is only two to three percent investment by foreign buyers (mostly Chinese and Indian) who have some connection with Canada, either their kids are studying or they have some trade connection.
As of this month, the Justine Trudeau government announced it will ban foreign investors from buying properties in Canada for the next two years in their bid to cool off the hot housing market as well as higher taxes to those who sell their property within a year, although it includes multiple exceptions like permanent residents and foreign students.
But again, I will tell you these are just government gimmicks, and I will reiterate that the Canadian economy only survives and grows well on the housing market growth.

Being of Indian origin, what is your dream and plan for the real estate industry in India which is unorganized and consists of various loopholes compared to North America and Europe?
I call it a "cause" because our entry into the Indian market is to bring change over there. I am going from Canada to India to bring a change and we will bring that change for sure.
The biggest reason for us to look into the Indian market is to support the diaspora we belong to.
I understand the real challenge of the industry over there, what I want to do is what I have learned in Canada. The real estate is so transparent and the profession is such a trustworthy profession here because everything is in black and white.
The biggest requirement in the Indian real-estate game is to organize this industry. I think Save Max's learning in the last 10 years in the Canadian market will help India.
We will bring change in India in a way that we end up creating an education system in this industry for people to learn the art of organizing their business and doing it in the same pattern as done in North America.
How are the people and the government reacting to the adoption of this new concept?
They all are very enthusiastic, thrilled about our vision and support our cause wholeheartedly.

Having faced a very bumpy ride in your childhood due to financial issues, and then coming across a new set of people due to the multiple educational institutes you attended, how do you measure success and what would you like to share?
A couple of years before I started my career as a realtor, my definition of success was to make money but with the passage of time, the definition changed.
Today, I believe the real success is creating success for others and that is what I am living on, how many lives I can contribute to, how many young stars I can give right directions to and how many new entrepreneurs I can bring on board that's what I am looking at now.
Regarding challenges that life brings, I think there are people who might have more obstacles than me and they have done such a tremendous job for the people out there.
All those stones in the path are the real learning, and I cherished those memories, and I always try to stay connected to them because that keeps my foot grounded.
I have a clean and clear message for everyone out there: do not lose hope, work hard toward your dream and look for the opportunity in your life, stay positive and spread positivity around.

#Canada, #RealEstate, #RamanDua, #Realtors, #India, #NorthAmerica