Los Angales/CMEDIA: Founded by Executive Producer Adilah Barnes and Miriam Reed, the Los Angeles Women's Theater Festival (LAWTF) is an Annual Event unique among Los Angeles cultural institutions celebrating women of unique talents.
Now in its 29th year, LAWTF, with its overall theme 'Beyond Boundaries' has produced over 600 extraordinary multicultural and multidisciplinary solo performances from around the globe to honor women of extraordinary talents. It is also the longest-running female solo theatre festival in Los Angeles, as a virtual presentation from March 24-27. The festivities include the presentation of the Integrity, Eternity, Rainbow, Maverick, and Infinity Awards to distinguished women. Festival programs centered on performances would be held on March 25 at 8:00, Saturday, March 26 at 3:00 and 8:00, and Sunday, March 26 at 3:00 and 7:00.
Katharine "Kat" Kramer is a former Miss Golden Globe Ambassador. She is the daughter of legendary filmmaker Stanley Kramer, actress/producer Karen Sharpe-Kramer, and the Godchild/namesake of screen icon Katharine Hepburn.
Ms. Kramer is the founder of "Kat Kramer's Films That Change The World," an international cinema series to showcase motion pictures that raise awareness of important social issues. She has starred in four solo shows and launched "My Duet With Mick" for Los Angeles Women's Theatre Festival.
Kramer has starred on stage extensively, including her award-winning performances in "The Miracle Worker," "The Diary of Anne Frank," "Great Expectations," and "The Vagina Monologues." Kat created the role of "Frances Rye" and multiple characters in the popular web series "Child of the 70's." She has appeared in films such as "Going Shopping" "Little Fockers" and the award-winning short films "Mother's Day Memories," "Fate's Shadow," and the film "Fate's Shadow: The Whole Story." Ms. Kramer won for Best Supporting Actress at the 2019 Love International Film Festival for her role as "Fran" in the indie feature TURNOVER, currently streaming on Amazon Prime. She recorded an album of Mick Jagger solo songs and rare Rolling Stones covers called GEMSTONE. An animal rights advocate, Kat re-imagined the theme song "Bless The Beasts and Children" as an anthem for wildlife welfare groups. Kat's musical parody salute for the legendary Lily Tomlin was the featured premiere episode that launched the HMP Celebrity Showcase youtube channel. Ms. Kramer recently launched "Kat Kramer Comedy" and is acting/co-producing the anthology series "Civil Disobedience," plus numerous other film projects she is acting in and producing. Kat will continue to present her cinema series "Kat Kramer's Films That Change The World" with current theme #SHEROESFORCHANGE.
Kat serves on the advisory board of the LA Press Club, The Lavender Effect, and The Los Angeles Women's Theatre Festival.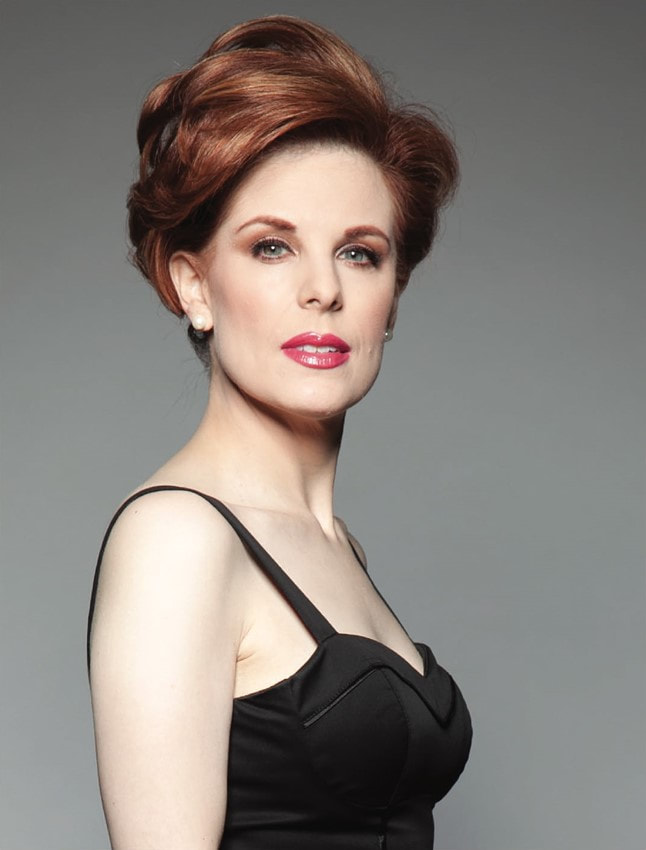 Asha Bajaj, from Canadian Media (https://thecanadianmedia.com) had an opportunity to discuss with Kat Kramer some special features of this year's festival as well as her contribution.
Excerpts of an interview:
Asha to Kat: What is the significance of the theme of LAWTF: Beyond Boundaries? Please explain.
Kat: It's the theme for our 29th Anniversary, and chosen by our board, and advisory board. We've overcome the challenges of COVID-19, our festival is virtual, so we pivoted, and many of our solo shows this year are truly international. We've gone "Beyond Boundaries" and we're empowered during women's history month.
Asha to Kat: You co-hosted along with Fay Hauser-Price a program called "The Other." on March 25 at 8 pm on Stellar. Can you throw more light on this feature?
Kat: "The Other" is thematic as the three solo pieces focus on outsiders and under-represented themes. I arranged for two student ASL interpreters, Ruth Duke and Taylor Nial, to promote diversity, inclusion, and access for the deaf community. I also gave an audio-visual description for the visually impaired. Fay Hauser-Price is my co-host, she's a fantastic actor/director. She also gave her audio-visual description. Our virtual festival is available on the Stellar platform.
Asha to Kat: You sang for a children's charity on March 5th. What was the theme of that song? Please elaborate on that.
Kat: I sang for the In-Memoriam section of the Harold Awards, named after the silent screen star Harold Lloyd, who was a Shriner. It was a ceremony for the Los Angeles Show-Biz Shriner's Film Festival at Malaikah Harold Awards, to benefit Shriner's Children's Hospital, at the Shrine Auditorium.
Asha to Kat: Is there a video recording of this song?
Kat: Yes, there's a youtube video. I performed "My Heart Will Go On" from the Oscar-winning blockbuster film "Titanic." It won Best Song at the 1998 Academy Awards and was performed by Celine Dion at The Shrine. It was the perfect choice for the In Memoriam.
Asha to Kat: You nominated the late Olympia Dukakis for the posthumous Infinity Award, accepted by her daughter, actress/filmmaker Christina Zorich on her behalf. Can you elaborate on this?
Kat: We always honor five women annually. As an Advisory Board and former board member, I'm very involved with nominating and selecting the Honorees.  The two legends I nominated for 2022, are Olympia Dukakis for the posthumous Infinity Award. The description of this award Infinity is presented to an artist who has passed on and leaves behind a legacy that will always be remembered.  Her daughter Christina made a moving acceptance speech.  Ms. Dukakis made a major contribution to film, theatre, and the arts. Olympia Dukakis won an academy award for "Moonstruck" as a best-supporting actress.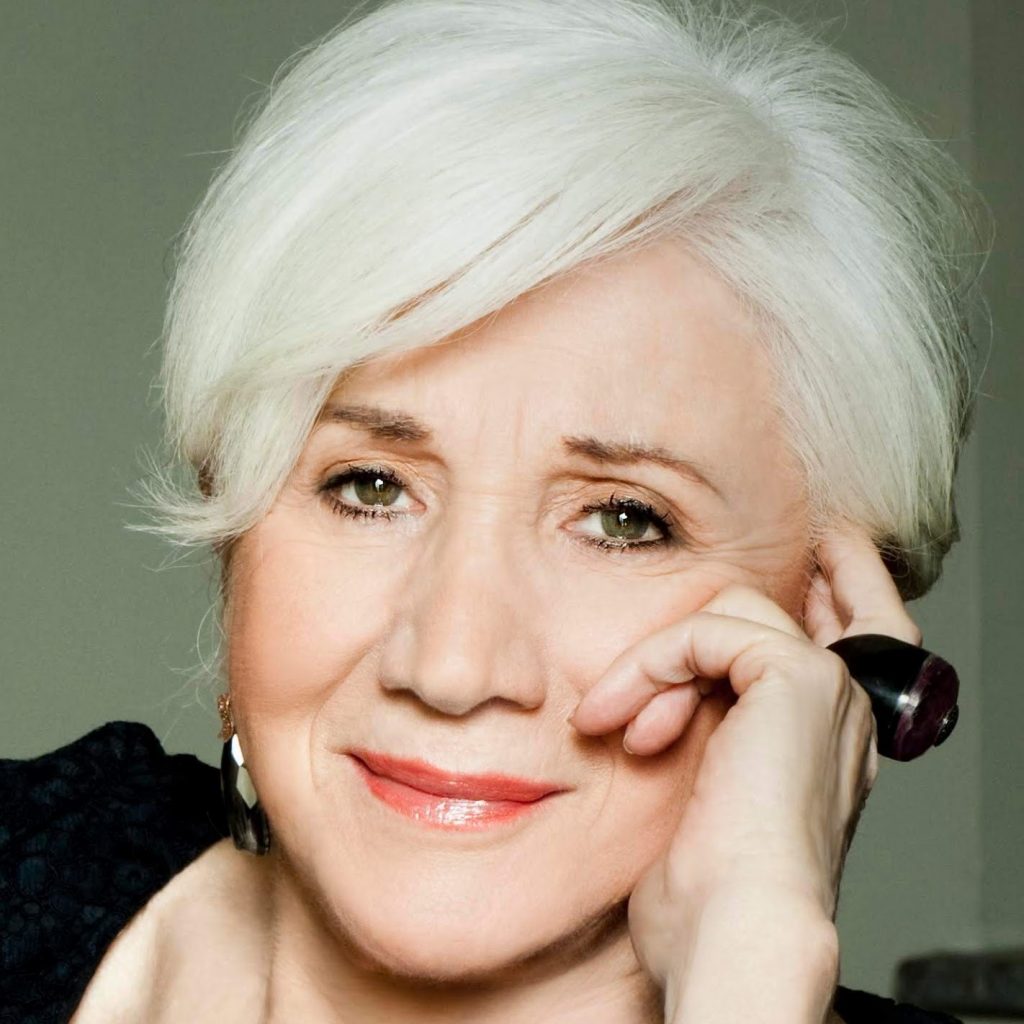 Asha to Kat: The legendary Chita Rivera was nominated and secured by you to be honored with the 2022 Eternity Award from LAWTF. What were your criteria for nomination?
Kat: Chita Rivera was my choice for the Eternity Award. She's the gold standard for triple-threat performers, so it was unanimously accepted by the board and team LAWTF. The Eternity Award is presented to an artist or individual whose lifetime achievements have made a lasting contribution to the world of theatre.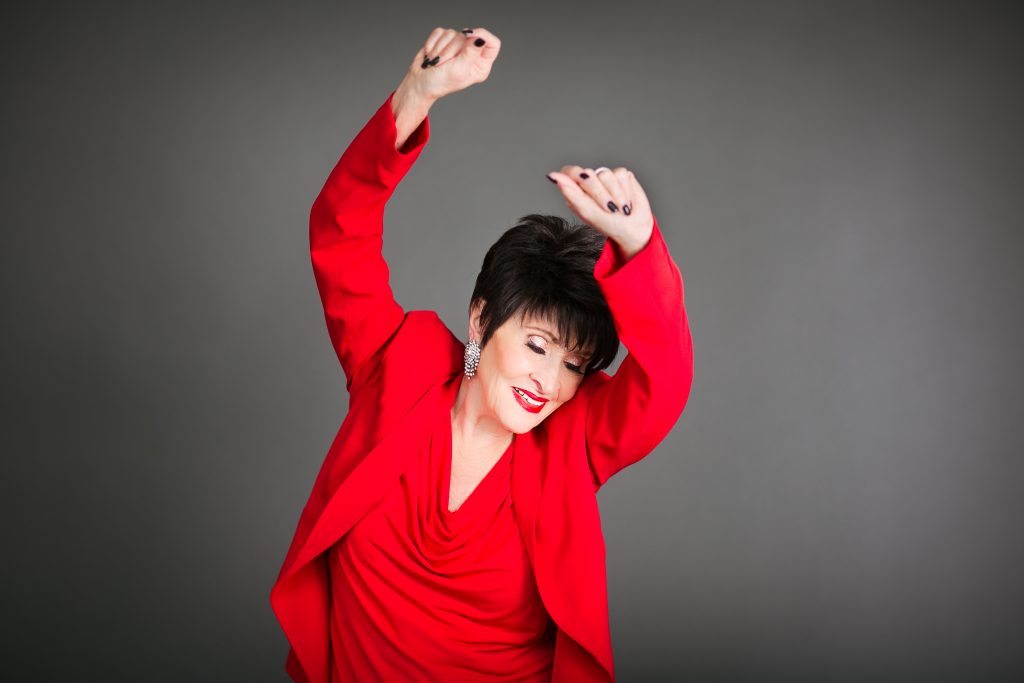 #LosAngeles, #29thAnniversaryOfLAWTF, #SOUNDAndVISION22, #SoloShow; #SilentAuction