#TIFF2023; #Film; #IanGabriel; #DeathOfAWhistleblower; #WhistleblowerAssassinations
Directed by Ian Gabriel, executive produced by Joel Chikapa Phiri, and others in  South Africa in 2023 in English, the film 'Death of a Whistleblower' a high-energy political thriller highlighting a decades-long national crisis of whistleblower assassinations, was world-premiered in Toronto International Film Festival (TIFF 2023). The film showcases the devastating risks faced by South African whistleblowers in their struggle over state capture and the sheer power of principled speech. Asha Bajaj, IBNS-TWF correspondent in conversation with Ian Gabriel discusses the various features of this film.
Following is the extract of the interview:
To Ian Gabriel: Working in a theatre with legends of South Africa's jazz and theatre scene, what motivated you to become a human rights activist?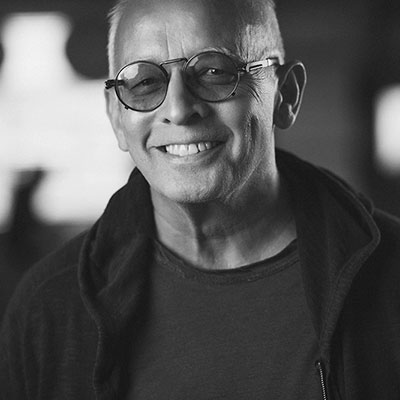 A. To be born in South Africa defines you to be interested in human rights. My family actually originated in India. My grandmother came from Syria and she worked in a Sugar cane factory and was the head of the family, My grandfather became a colonial born Indian lawyer. Our family was able to elevate itself while dealing with South African officials at the same time. All our family believed in human rights activism as a natural thing and I could not imagine not being inclined to that, 
  Q. Did you face any challenges while working with human activist icon Nelson Mandela?
A. The challenges such as the threat to what would happen at that time, and the possibility of a rift were always there. I was involved in a protest march, was jailed for a while and then it all changed. This story that I tell was in the start of the 80s. It is about a young girl. Something terrible happens to her. The element of the story is that her story was not told even once since 40 years ago. Finally the story comes back to life and has an effect on other people. It gives the message that your life has a value even when it is taken away from you.
Q. What thought process motivated you to go into films? 
A. I was running a film in Johannesburg in the 70s. Then I was approached by some people from the BBC. They wanted me to interview some directors, actors and so on. I was managing that and I organized interviews before them. At that time I decided to go into film making. So I was drawn into it by other people.  
  Q. The flashlight technique used by you to portray the death of the whistleblower very well portrays the theme of the movie which is currently a hot topic in the world for journalists as many are either being threatened or killed. Please throw more light on this aspect. 
A. Yes it is a current hot topic in the world.  A lot of people are being prevented from revealing the truth, for example the journalists in our country. At the end of the film we talk about the whistleblowers being assasinated in South Africa in the last 15 or 20 years. The most recent was a woman named Decoroan. She was in charge of covid procurement at the healthcare department and reported that millions of  dollars were stolen from the covid procurement fund and she was assassinated by six men outside her house.  This is not only a South African thing. All over the world truth is being tampered and a lot of time the revelation of the truth is being prevented. There are lot of situations in which people are taking risks to reveal the truth 
Q.  The firm and determined character of Luyanda Masinda as an investigative journalist is very well presented. What challenges did you face in working with her and her friend Albert? 
A. I was determined to choose very strong actors. Both of them are fantastic actors and had a fantastic chemistry together. They are very different types of people. They were well aware of different things,  Luyanda's story is that she is an orphan who has grown up in South Africa and portrays a success story to the nation. Albert is a young boy whose back story could not be told  as it would be the spoiler of the film. If anyone wants to know the background of Albert one has to watch the movie because it is the key element in the story of the film.
Q. Why did you choose to explore deep-rooted state capture of military assets by a corrupt and powerful group who will stop at nothing to protect their illicit chemical weapons trade across Africa.
A. Taking all of the military production out of South Africa was always the plan for the military group in the old days in the 80s and 90s. Now the same thing is going on with the revelation of South Africa supplying weapons to Southi Arabia and there have been rumours about South Africa involved in Sudan. So these kinds of stories keep emerging. For a long time South Africa was a source of emergent mercenary activities in Africa. Now all these activities take place in Russia and there have always been professional soldiers in Africa deporting one or other regime. This story of Africa has to be resolved,
Q. Can you highlight the level of their success?

A. She successfully brings the story out and it becomes a new story and even as it becomes a new story there is new cover up around the story and the events that happen. Once the level of corruption is revealed and the coverup is denied we perceive new truth, and search for alternative truth is bizarre.

Q. What challenges did you face in portraying the corruption in the ex-military propaganda?
A. The challenge is always to reveal the truth in an uncontaminated way. A lot of the truth in what happened in South Africa as far as the military was concerned is still being revealed in bits and pieces.    

Q. Can you elaborate significance of the term Truth and reconciliation commission (TRC)) in this story?
A. The Truth and Reconciliation Commission ( TRC) was a court-like restorative justice body assembled in South Africa in 1996 after the end of apartheid. Authorised by Nelson Mandela and chaired by Desmond Tutu, TRC was set up to reveal the truth of the crime and the victim. TR was that you only have R if you have T. When people reveal the truth this is the way to give some forgiveness and spiritual mending in the country. But very often the crimes may not be easily unveiled. Sometimes they would be hidden and lied about. In South Africa TRC was set up to give S. Africa a new beginning.