Priyanka Chopra JonasImage: Priyanka Chopra Jonas. Image credit: Priyanka Chopra Jonas Instagram
#PriyankaChopraJonas, #PriyankaChopra, #TIFF, #Hollywood
A favorite of the Toronto International Film Festival (TIFF) for over a decade now, international actress Priyanka Chopra Jonas had a virtual interaction with Cameron Bailey, the artistic director and co-head of the festival this month. Chopra, who was the ambassador of Share Her Journey at the 45th edition of TIFF, spoke about the festival, Hollywood, Bollywood, and her days in quarantine amid the Covid-19 pandemic. India Blooms Canada special correspondent Asha Bajaj brings excerpts
You have been associated with TIFF for several years. What are some of your favorite memories of the festival?
I have some fond memories of the festival. Toronto is like a second home to me. I feel very connected with the festival because of its global representation in terms of movies. I also cherish the question and answer sessions at TIFF with the audience. The enthusiasm of the audience is very encouraging and motivating. The Share Her Journey organized by TIFF binds the women and gives them a lot of hope and encouragement.
How important do you think is the decision-making process for women not only as a director or a producer but also as a writer and an actor?
It is very important for women to make their own decisions and create their own content. Cinema needs women representatives outside their skin colors and their selections should be based on their merits. Women have a long way to go. They need to be motivated and pushed into powerful roles. Although many people are taking large strides around the world and in Hollywood, females need to be pushed to get to the place where they want to be with equal pay to that of a male actor. I am pleased that of all the titles in this year's lineup (TIFF 2020), 45 percent are directed, co-directed, or created by women, including black, indigenous, or People of Color (POC) filmmakers.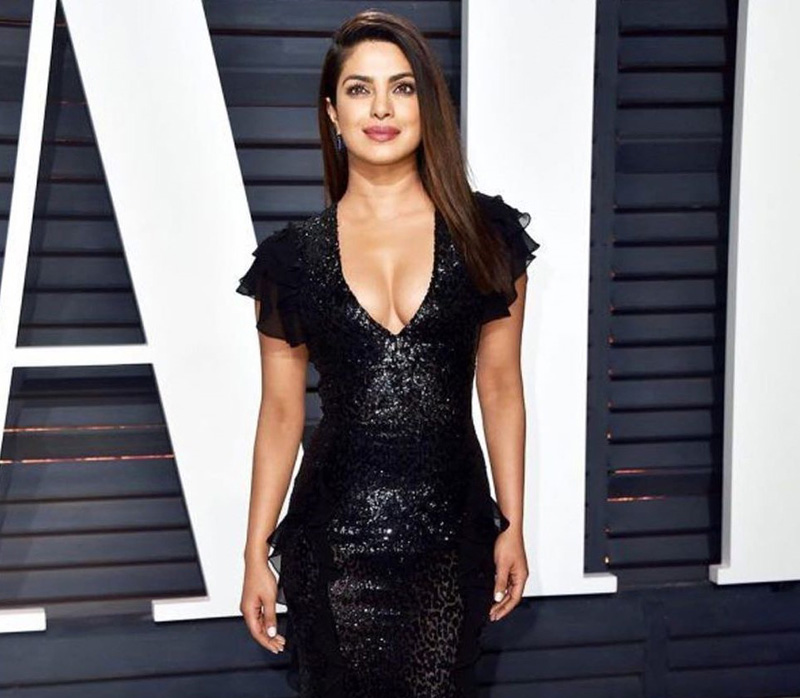 You have been associated with the film The White Tiger. Can you throw more light on the film and your role in it?
I am the executive producer of the film which has been directed by Ramin Bahrani. I had read the book a long time ago when I was living in India and was really affected by it. The White Tiger, which is based in India, is about ambition in a society where one is supposed to live in poverty and hunger. I will lead an adaptation of the Man Booker-winning novel The White Tiger, which will be released on Netflix and Rajkummar Rao (Indian actor) will star alongside me. Newcomer Adarsh Gourav would be in the feature, the shooting for which will begin in India in October.
Any other projects in which you are involved right now?
At present, I am involved with the highly-anticipated Matrix 4. It is being filmed now and I will be joining the shoot in October. I am also working on Citadel for Amazon with Richard Madden, which they hope to film safely in Europe next year in a virus-free (Covid-19-free) environment. I am also developing and producing content with Amazon (Amazon Prime Video) slated for next year, including a sangeet show with my husband, Nick Jonas (American singer) for Amazon as well. Besides all these, I am working with Robert Rodriguez to produce some movies for kids, like We Are Heroes on Netflix.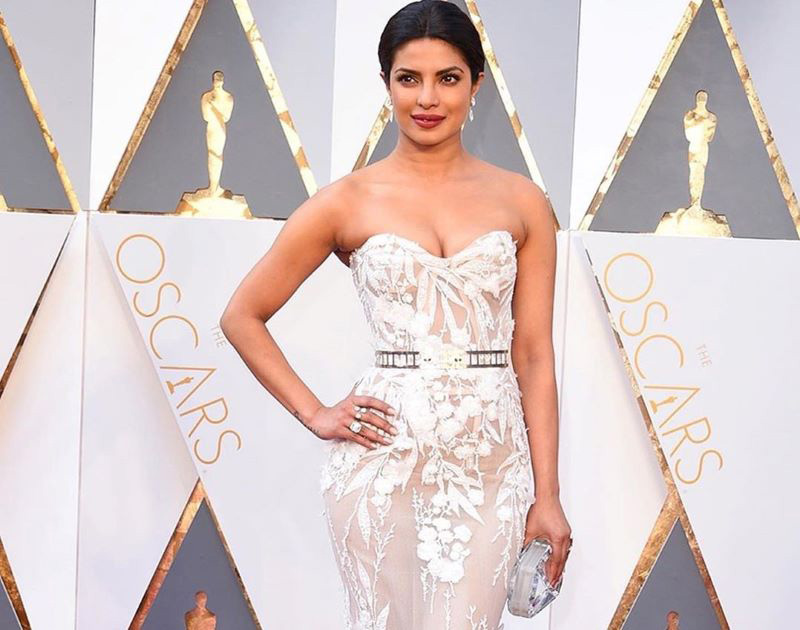 What has been your goal as a film producer?
My idea as a producer has always been to cross-pollinate cultures and to tell stories for people around the world and not a specific audience.
Of the many stars in India who are very successful in Bollywood, there are very few who have attained global recognition. What have you done that others didn't, to achieve this feat?
I just wanted it. A lot of Indian actors are extremely happy in the Indian film Industry (or Hindi film industry), which is supremely powerful with audiences from around the world. After more than a decade of working in India, I had to walk to the room to introduce myself to get global success because it takes a lot of "pounding the pavements". I had to take risks as I am a bit of a gambler.
When I wanted to be associated with The White Tiger, I had made my agent call Ramin Bahrani that I was going to do the film. My aim is to create opportunities that do not have to be limited. It will be an honor to take this responsibility on my shoulder on which the next generation from around the world can stand. I want to see Hollywood with talent influx from around the world and work so hard that I would become irreplaceable.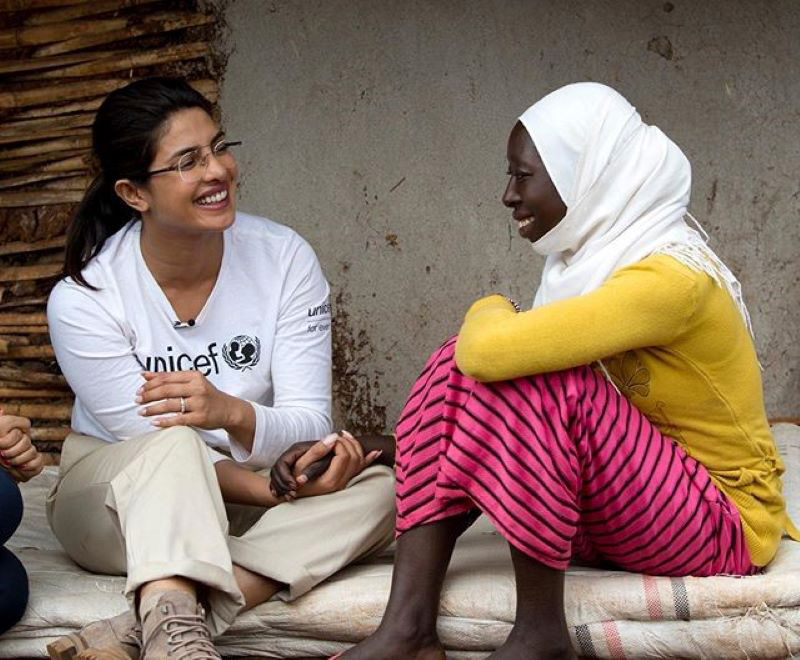 Tell us a bit about your journey to Hollywood.
After being one of the most successful Bollywood stars, I had a great ambition to join Hollywood. It was a very risky decision at that time to leave Bollywood because it was one of the most powerful and largest film-producing industries in the world. After being an actor in Bollywood for more than a decade, I just wanted to join Hollywood. Of course, there was a fear of my not getting the same recognition in Bollywood when I would return.
But the risk was worth taking. I had to take a step back from Hindi movies. I had the intention and the drive to do global work as well as to work in India. I had to basically go to people to introduce myself. I pushed myself to go and meet people, introduce myself and express a desire to work in Hollywood films. Then I attended parties where I was a complete stranger. I had to arrange meetings with people whom I wanted to work with. It was my ambition, the drive, and going after my dreams that led to my success even though there was a great chance of failure that led to my success.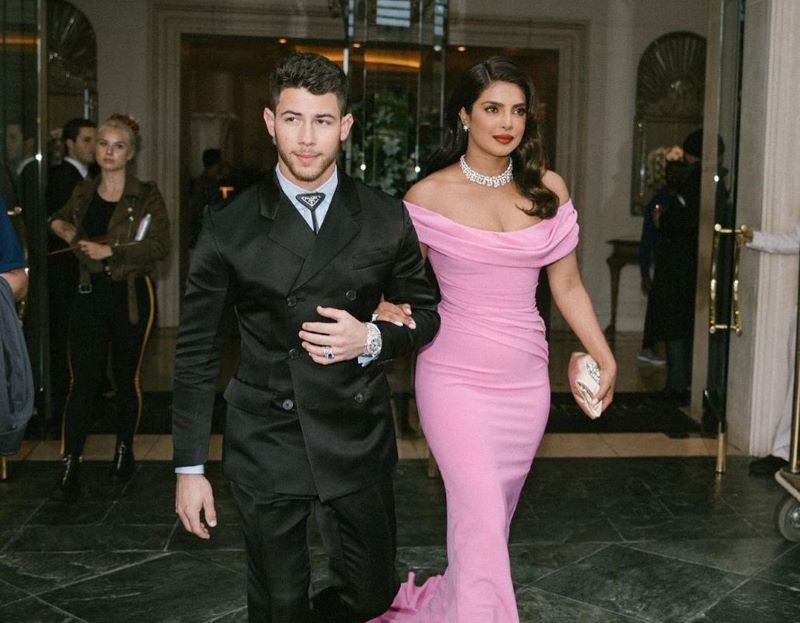 There is a much diverse range of creators on television now. Does that give you hope that the work you and others are doing would actually have an impact on women?
One hundred percent. The conversation now is larger and lounder. Obviously, there is more work to do, and so much more that can be done. We need feminism in men. We need people around the world to recognize that women, who constitute 50 percent of the world's population, should be represented in every industry, especially entertainment. There are so many incredible female filmmakers, writers, producers, and actors from around the world who need doors to be opened for them. So many people nowadays are seeking the right kind of casting. We need to be sensitive about who should be writing the story. Things like these are happening in Hollywood.
When I had joined Bollywood (popular name of Hindi film industry) 20 years ago, I had no choice. I had to figure out my schedule according to the main co-actor. If I had refused, someone else would replace me. It was such a struggle at that time that it really stuck with me for a very long time and made me feel very devalued.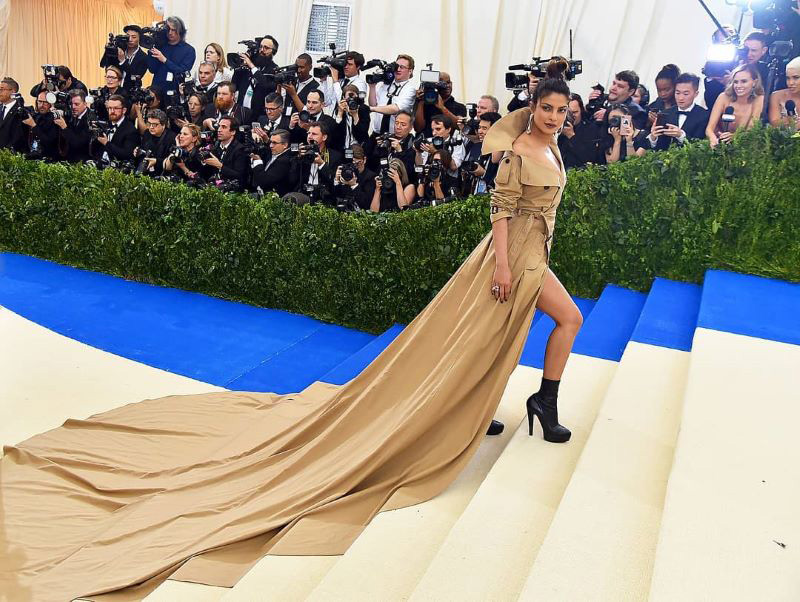 How do you see the changes that have come in the Hindi film industry which was traditionally dominated by male actors?
I am very hopeful. Over the years I have noticed that female-centric films now succeed more in the box office as there are audiences who will watch any good film. I am proud of the changes that I have seen for the last 20 years in the film industry, which was once male-dominated. Now it is so much more inclusive. Many people, who are coming from outside Mumbai (where the Hindi film industry is based), are producing content that is so different.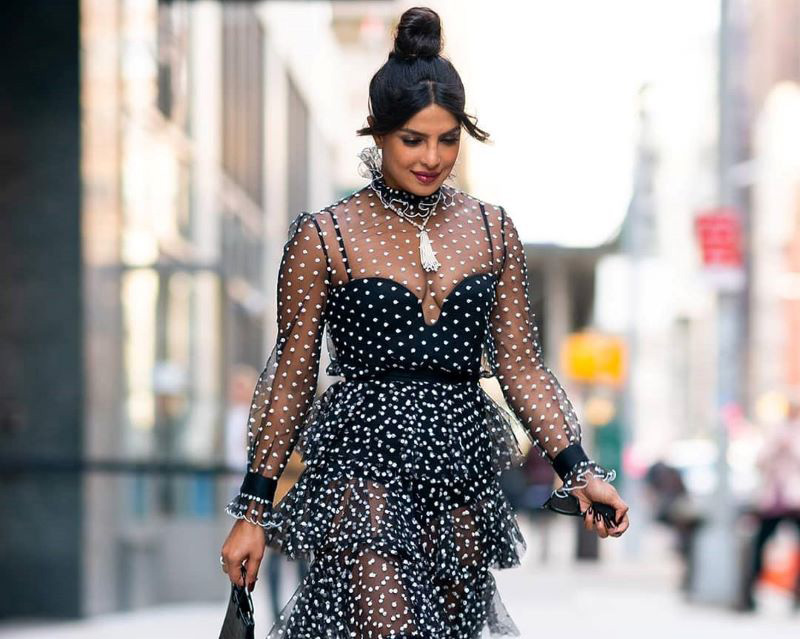 How has been your experience of remaining in quarantine during Covid-19?
The biggest achievement for me during quarantine is that I could finish my Memoir. I had called it 'Unfinished Memoir' which had remained unfinished for three years. Finally, I could get time to finish it (in quarantine). I have been watching a couple of fun stuff too as I was under a lot of anxiety. Every day I wake and watch the news on the internet not knowing what to expect. I am excited to be back on the set but I am scared as well as I am asthmatic and Nick (Nick Jonas) is diabetic and we both are vulnerable to infection.