Toronto/CMEDIA: Consulate General of India Toronto in collaboration with various organizations is celebrating this year's 8th edition of the International Day of Yoga (IDY) 2022 and extends its invitation to our valued community to participate in these events.
It was in the year 2015 when the first IDY was celebrated globally.
Given below are the details of the events.
(i) In collaboration with V Serve Canada, Consulate is organizing a Yoga Day event as part of the 'Living with Wellness Spring Festival 2022'. The event will be conducted by renowned wellness coach Ms. Pooja Batra on June 18th at 12 pm at Celebration Square, Mississauga.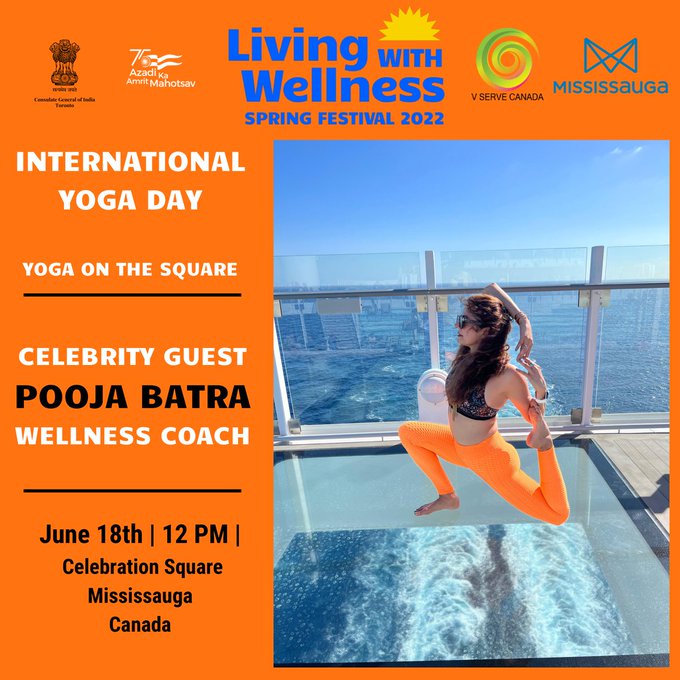 (ii) Consulate General of India, Toronto in collaboration with Indo-Canada Arts Council is organizing a Yoga event at Oakes Garden Theatre, Clifton Hills, Niagara Falls on June 21, 2022 from 7.30 am to 9.30 am which will be conducted by respected Swami Sadyojathah.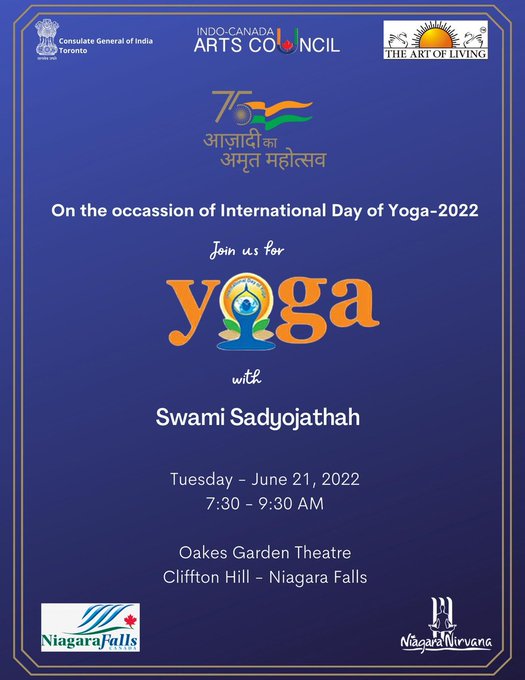 (iii) In a unique celebration Consulate General of India, Toronto along with Canada India Foundation is organizing yoga day celebrations at Trillium Park, Toronto on June 21, 2022 from 10 am onwards.
(iv) Consulate is also organizing a Yoga Day photo contest. It is an online contest where we request you to share your photos performing Yoga asanas. The deadline of the event is June 20, 2021.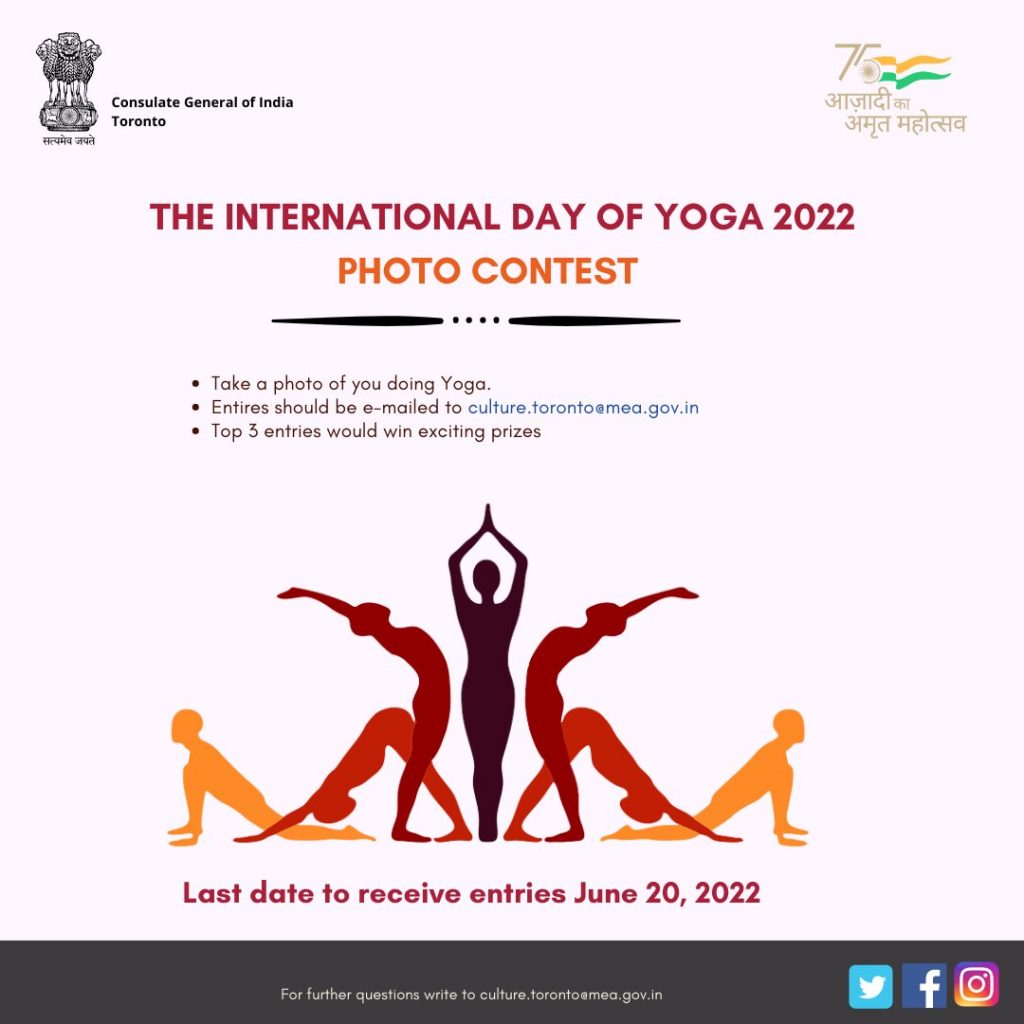 #ConsulGeneralOfIndiaToronto; #InternationalYogaDay2022