#Canada; #NationalDayForTruthAndReconciliation
Toronto/CMEDIA: Canadians marked the third annual National Day for Truth and Reconciliation to officially honour residential school survivors and Indigenous cultures as steps toward reconciliation.
Many people in orange shirts gathered on Saturday to honour Indigenous students who were forced to attend residential schools including those who never made it home.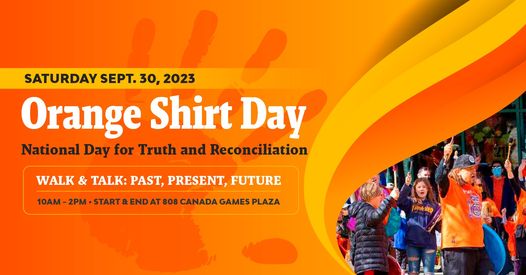 On the Truth and Reconciliation Commission recommendation in its 94 calls to action, Canada designated Sept. 30 a federal holiday in 2021, also known as Orange Shirt Day.
Algonquin Anishnaabe Elder Claudette Commanda urged the national commemorative gathering on Parliament Hill on Saturday afternoon, to remember children affected by residential schooling and added, "Without love, there's no healing," she told the crowd, her voice breaking. "Let us show that love to the survivors."
 In Hamilton, Ont., people gathered in Gage Park on Friday and Saturday. In Montreal, hundreds of people dressed in orange gathered near George-Étienne Monument in Mount-Royal Park for a march.
On Saturday the City of Calgary also announced that in collaboration with the Fort Calgary Preservation Society, it will establish a permanent Indian Residential School Memorial at Fort Calgary to honour children who attended residential schools.
"As we move along a path that includes both truth and reconciliation, our actions must come from the heart and reflect a commitment to do better into the future," said Calgary Mayor Jyoti Gondek.
British Columbia is also recognizing the day as a statutory holiday for the first time.