Queen platinum jubilee emblem
Ottawa/CMEDIA: In support of the Queen's Platinum Jubilee Beacons efforts, on Thursday, June 2, 2022, the anniversary of Her Majesty's Coronation Day, Federal buildings in Canada's Capital Region and elsewhere across the country were illuminated.
The illuminations were conducted alongside other 54 other Commonwealth countries and numerous cities in the United Kingdom
In celebration of the date of Her Majesty's coronation and to coincide with the culmination of events taking place in central London and across the Commonwealth, the City of Toronto on June 2,
Raised the Canadian Platinum Jubilee Flag at Nathan Phillips Square. Toronto sign was Illuminated purple to coordinate with activities on Parliament Hill and in other capital cities across Canada and the Commonwealth joining in on the Jubilee Illumination Initiative, and Illuminated the CNE Princes' Gates at Exhibition Place to honor the United Kingdom's long tradition of celebrating Royal Jubilees through the lighting of community beacons.
A unique tree planting initiative "The Queen's Green Canopy (QGC) was created to mark Her Majesty's Platinum Jubilee in 2022, by inviting people to "Plant a Tree for the Jubilee and encourage everyone to learn more about the best way to plant trees so that they survive and flourish for years to come.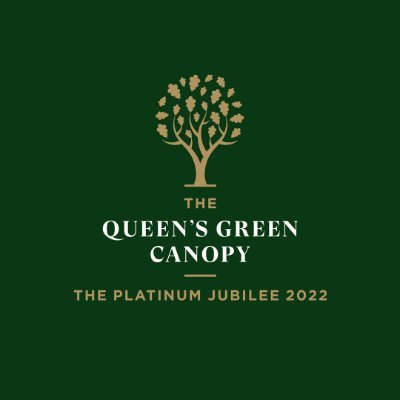 More than 1,500 trees all over the world were planted by the Queen throughout Her reign and has spoken alongside Sir David Attenborough about the importance of trees in the Earth's future.
The Queen's Green Canopy initiative will plant 60,000 trees in the UK and Commonwealth.
A full list of celebrations and community projects across the country for Her Majesty The Queen's Platinum Jubilee can be found on the Government of Canada's Canadian Heritage webpage.
#Canada; #PlatinumJubileeQueen2022; # TheQueen'sGreenCanopy