Markham/CMEDIA: Organized by Team "Bollywood Ki Dhun" in association with "Arya Samaj Mandir" and "South Asians In Ontario," a LIVE Bollywood Music Concert was held on 14th April 2022 at Vedic Centre, Arya Samaj Mandir, Markham.
This was the second show organized this year by Rajan Sharma, the Founder of "Bollywood Ki Dhun (BKD)" and Sam Chopra, President of "South Asians in Ontario" who have organized many shows/events together in the past.
With support from Yash Kapoor, President of Arya Samaj Mandir, Markham in hosting the show, Rajan Sharma and Sam Chopra managed to bring 200+ people together, making it a huge Musical success.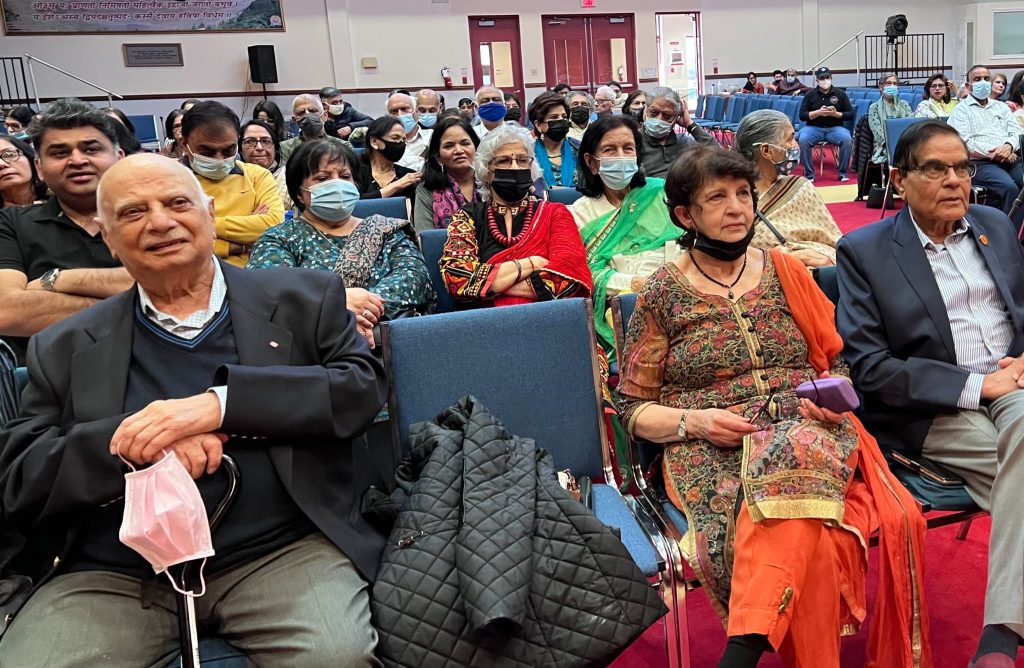 This Music Concert witnessed 7 Singers and 5 Musicians performing evergreen Bollywood songs right from Kishore Kumar, Lata Mangeshkar to Shreya Ghoshal and Arijit Singh.
Rajan Sharma, a Charted Professional Accountant and Senior Tax Auditor by profession, is also a professional singer and has released two Music Albums in the past. He was also one of the singers in this show and performed songs of Kishore Kumar.
The other Lead singers for the show were Shwayta Sharma, Diviya Jyoti, Vaibhav Bhambra, Vivek Paul, Anil Suravarapu, and Rohan Kapoor.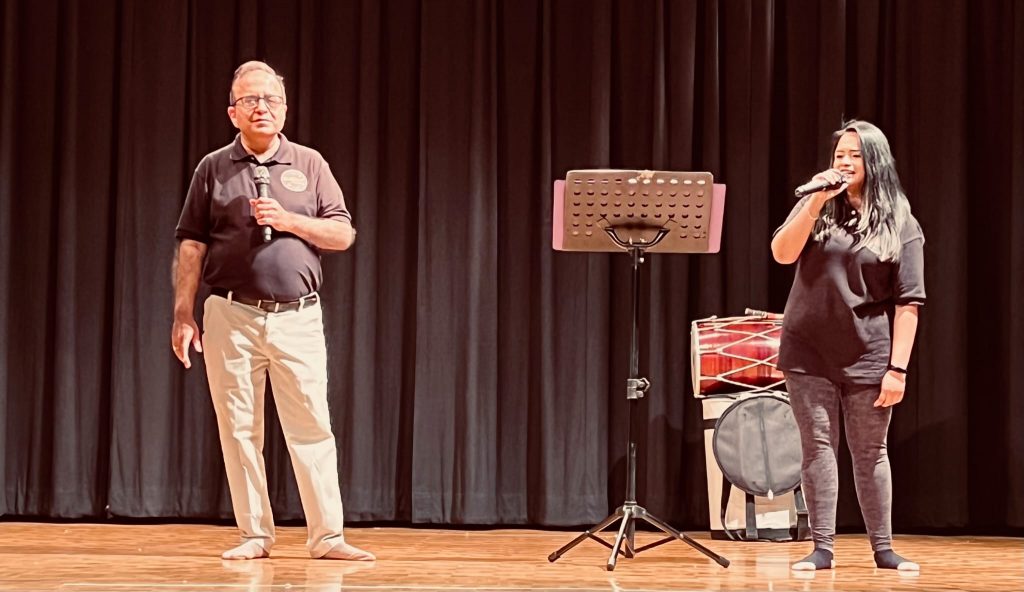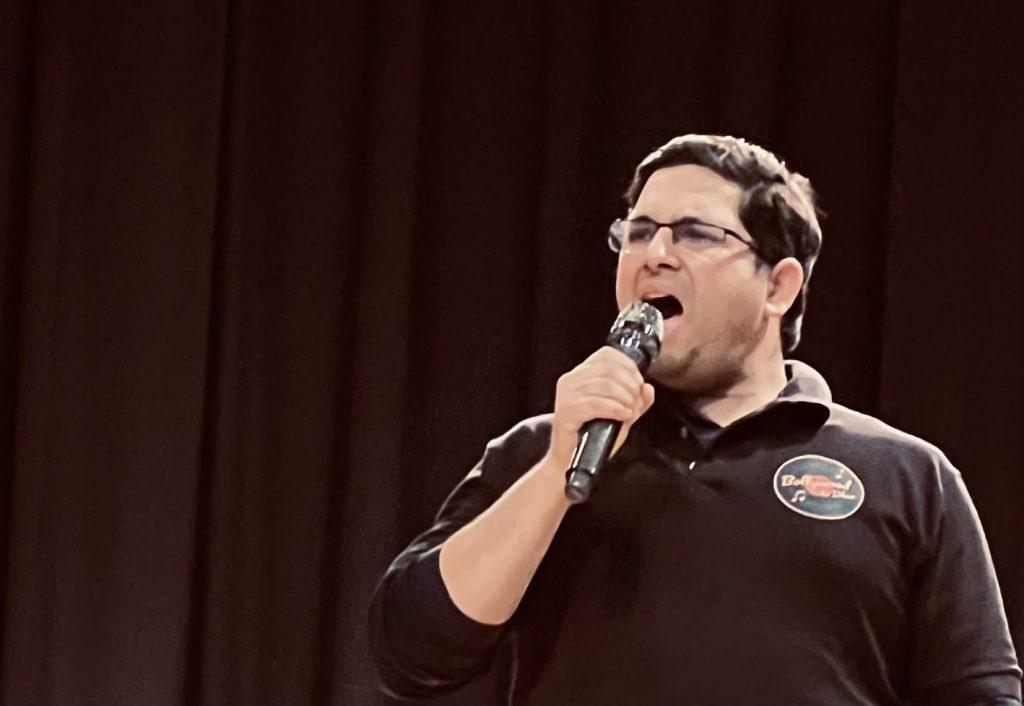 Other artists who performed on musical instruments included Vaibhav Bhambra and Vivek Paul playing Guitar, Tamanna Kapoor and Anil Suravarapu playing Tabla, and Gurinder playing the Dhol. The event ended with the audience dancing to Gurinder's Dhol music on top Punjabi music.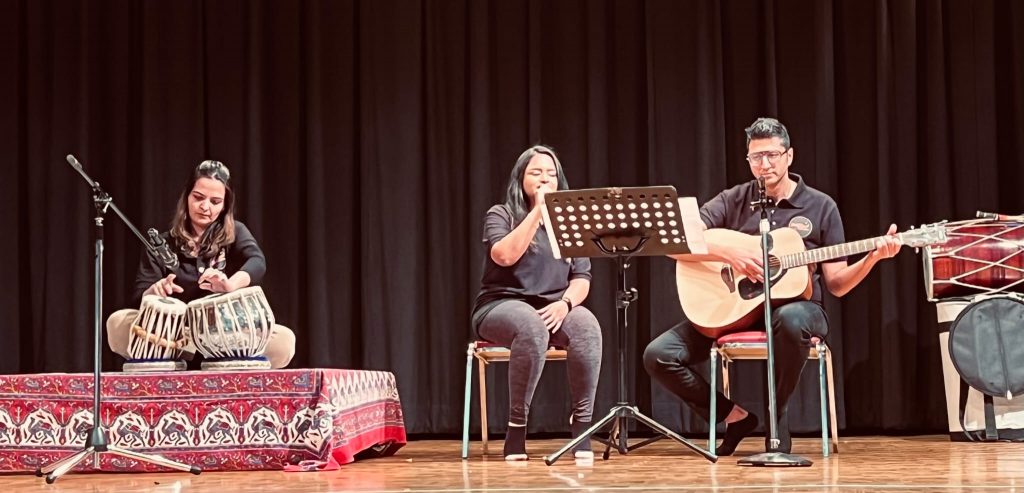 Sponsored by Raman Vig and Raman Bansal from Century 21 Green Realty Inc. Brokerage, Raman Narula from World Financial Group, and William Saldanha from Alternate Power International Limited, the show was hosted by Anju Sikka, a professional RJ for the past 20 years with a Punjabi Radio Station, and directed by Rohan Kapoor, a Media Professional, Ex-Sony Entertainment, Ex-Walt Disney.
This 2-hour Bollywood Ki Dhun show received a fabulous response and was loved by the audiences bringing joy, laughter, and happiness to their faces, especially during such tough Pandemic times. The audience was served snacks at the beginning followed by dinner hosted by Bollywood Ki Dhun and Arya Samaj mandir.
The Chief Guest of the show was Mr. Paul Chiang, Member of Parliament, Markham Unionville.

Headquartered in Markham and Founded by Rajan Sharma, Bollywood Ki Dhun is a Non-Profit Community with a core goal of spreading entertainment to entire North America. Rohan Kapoor and Anil Suravarapu joined hands with Rajan Sharma in this initiative. With this community, Bollywood Ki Dhun provides a platform for talented singers and musicians to perform and build a fan following. Volunteers on this team, who can help us grow this community and reach the maximum audience in near future are welcome. Apart from Live stage performances, the focus will also be on Digital platforms to reach out to larger audiences through the youtube page "Bollywood Ki Dhun".
LIVEBollywoodMusicConcert; #BollywoodIkDhun; #RajanSharma; #Markham; #Ontario