Hanna Polak
Directed and written by Hanna Polak, as well as produced by her in Poland Germany, in 2022, the Angels of Sinjar is a documentary film with a universal story of the cultural and spiritual richness of the Yezidi people
Following the 2014 ISIS attack, the Yezidis once the largest settlement in Iraq, were executed, brainwashed, tortured, raped, and forced into sexual slavery, all of which were meant to wipe out their peace-loving community forever.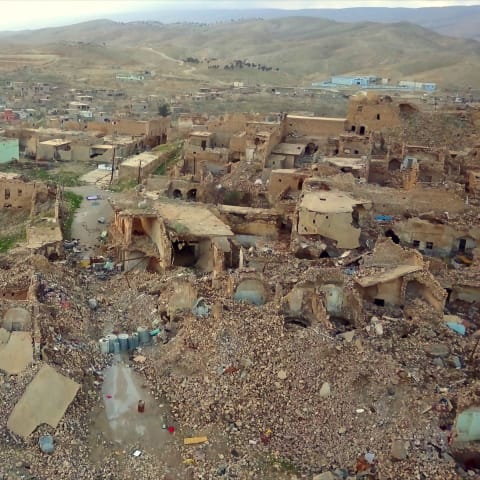 Hanifa, a young Yezidi woman, was a survivor of the ISIS attack on the Yezidi religious and ethnic minority in the Sinjar region of northern Iraq, but her five younger sisters were all trucked off and enslaved. Hanifa had promised her dying father that she would undertake a mission to find her sisters and bring them home. So she determines to stay in Iraq to retrieve each of her sisters.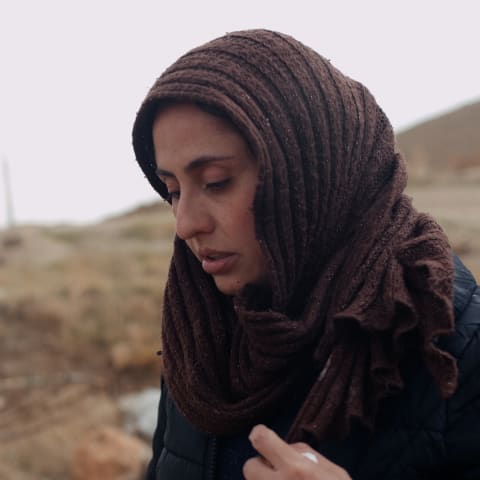 Saeed Murad, the brother of Nobel Peace laureate Nadia Murad, also remains in Iraq, trying to support the Yezidis living among those who betrayed them. Hanifa's sisters Alya and Zina are miraculously rescued and sent to safety in Germany. But the task of finding her other three sisters still remained.
Oscar- and Emmy-nominated filmmaker Hanna Polak tracks Hanifa's footsteps who proceeds to fulfill her promise to retrieve her sisters. During this arduous journey, Hanna presents testimonies of genocide survivors in one of the most dangerous and underreported places on earth, Yezidi minority in the Sinjar region of northern Iraq.
Saeed, who narrowly missed being executed in his native village, remembers the faces of those who pulled the trigger. Hanifa accompanies him in search of her sisters as well as for Saeed to testify to the horrific crimes committed and to avenge his loved ones. Hanna Polak films all her actions as she enters this blood-drenched land to throw a spotlight on the 21st-century Yezidi genocide and its stories of hope and courage.
Most of the Yezidis at present, said Hanna, are severely traumatized, and live in humiliating poverty, fearing yet another genocide. Their everyday struggle for survival in agony remains unnoticed by the world, while Yezidi people are continuing in their desperate efforts to stitch back together with the scattered and torn fabric of their community and return to a lawful life of peace.
The title of the film symbolizes the purity and the angelic culture of the Yezdis who lived a happy community life before the ISIS attack. The horror and the gruesome brutality revealed pierces the heart and soul of the viewers. The torture and the gang rape of small girls are heart-wrenching and the genocide that follows by torturing and killing everyone in the community opens humanitarian appeals to the nations of the world.
Hanifa's strong love for her sisters is evident by her piercing sobbing as she unites with all her sisters except one. Her search for the last sister continued. Saeed who accompanied her was a great support to her as he tries to take revenge for the killings of his family members.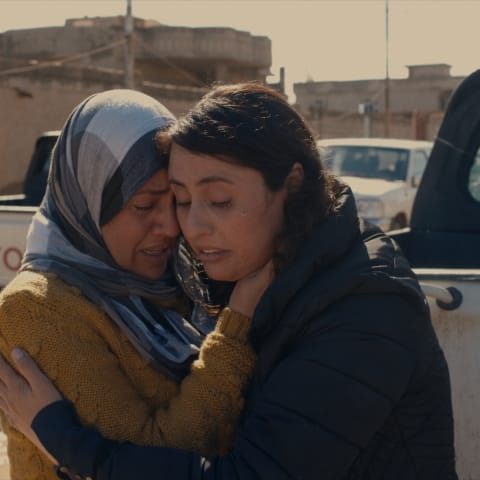 After the survivor women were forced to eat the meat and were shocked when they asked the ISIS members about the whereabouts of their children, the ISIS members' replied that the survivors had eaten their own children. When the women replied that how could they eat their own children, the ISIS officials showed them the limbs of their killed children in the fridge which was aghast and heart-rending.
Academy Award-nominated filmmaker, PGA producer, Hanna Polak graduated from the Cinematography Institute of the Russian Federation (VGIK). In 2004 Hanna completed her documentary film, The Children of Leningradsky, which was nominated for an Oscar, received IDA Award, and was nominated for an Emmy Award in two categories, amongst many other awards it received. As a producer, director, and/or cinematographer, Hanna has worked on various films, including Al – Tribute to Albert Maysles; Battle of Warsaw 1920 in 3D, Stone Silence, shot in Afghanistan; Officer's Wife; Orange Sun; Faces of Homelessness, and others. Stone Silence won her "Artistic Mastery of Photographing" award at the Kiev Film Festival, for her cinematography. In 2012 she produced and directed Love and Rubbish, for Why Poverty? series, which won A Corto di Donne Women's Short Film Festival.
In 2015 Hanna completed her feature documentary film 'Something Better to Come,' which received the Producers Guild of America nomination and IDFA Special Jury Award, and over 30 awards and nominations worldwide, including main prizes at Munich Film Festival, Documentary Edge Festival, Docs Against Gravity, ArtDoc Fest, Trieste, and EuroDok, as well as the Best Director award at Imagineindia and Best Cinematography award from Gdańsk DocFilm Festival.
Festivals around the world, including Sundance, IDFA, True/False, and FIPA, have screened Hanna's works. Her works also appeared on major television networks, including HBO America, HBO Europe, Canal+, NHK, SVT, Yle, DR, and many others.
As a member of the Producers Guild of America, Polak was awarded Golden Heart Award in Russia for her charitable efforts, "Award for serving the uppermost ideals of mankind" and the Crystal Mirror award by Mirror magazine in Poland, an award that recognizes "people of dialogue, those who unite, not divide."
Besides lecturing on film producing and documentary filmmaking at universities and workshops worldwide, Hanna also had the expertise for the Mazovia Warsaw Film Commission and the Polish Ministry of Culture, evaluating documentary projects. Hanna has also been collaborating with different aid agencies advocating for the case of homeless children all over the world and to help unprivileged children
#NorthernIraq; #Sinjar; #Genocide; #ISISAttack
(Reporting by Asha Bajaj)