Vibrant Brampton poster
Bollywood, Pakistani and Punjabi Stars Falak Shabir, Jassi Sidhu and Aaman Trikha are coming to Brampton's most loved music & dance festival – VIBRANT BRAMPTON!
Brampton, ON (June 27, 2023) – Downtown Brampton is all set to come alive to the sights and sounds of South Asian culture with Vibrant Brampton on July 21 and 22. Organized by the non-profit group Arts and Culture Initiative of South Asia (ACISA), the 8th annual Vibrant Brampton Festival presented by TD will bring a fun-filled outdoor family festival to the Garden Square in Brampton.
The two-day FREE outdoor festival at Garden Square will kick off with Bollywood Playback singer AAMAN TRIKHA's Live-in concert supported by several other local artists promising to make you sway to the South Asian music and myriad performances. Aaman will sing his hit numbers supported by the talented Avengers Band. He will perform duets with award winning local talents including Raina Sen, Prabha Subhadra and Sumana Ganguly. Aaman has several hit Bollywood songs, including chartbusters like "PREM LILA" featuring Salman Khan, and "HOOKAH BAR" featuring Akshay Kumar. He got his big entry into Bollywood with the song 'GO GO GOVINDA' from OH MY GOD!* and continued giving hits , with over 200 songs in Bollywood movies for superstars like *Amitabh Bachchan , Shah Rukh Khan, Salman Khan , Akshay Kumar, Ajay Devgn , Varun Dhawan, Sanjay Dutt* and many more.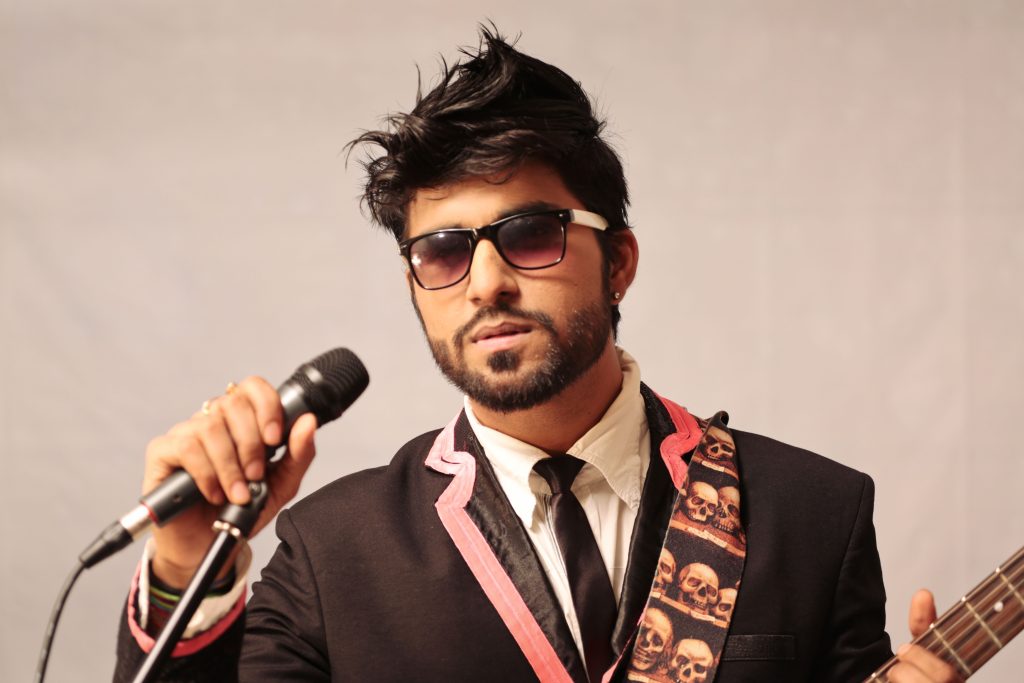 The finale of the outdoor festival on July 22 promises to bring an eclectic mix of programming that will include high energy performances by Punjabi Pop Singer, the king of UK BHANGRA MUSIC– JASSI SIDHU, which will make the crowd dance and sing to several of his foot tapping numbers. From appearances in Hollywood (BEND IT LIKE BECKHAM) and Bollywood (BREAKAWAY) to being the 1st Punjabi Artist to collaborate with a Bollywood Icon on a Punjabi, Jassi has always been a pioneer in the Punjabi music industry. His hits like "Veerji Vyon Chaleya" and "Chandigarh Kare Aashiqui" are well known and have garnered millions of views worldwide.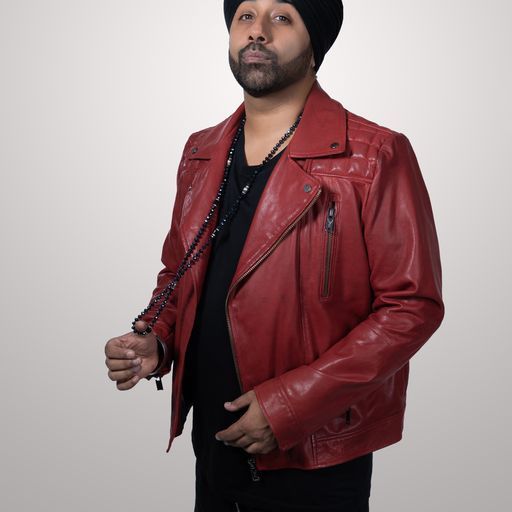 For Punjabi music lovers, there's another feast – Pakistani Punjabi Pop Heartthrob – FALAK SHABIR. best known for his hit Solo tracks Ijazat, Tu Mera Dil, Yaar Mila de, Rog, Soniye, Rabba Ho. Hischartbuster songs have garnered millions of views worldwide.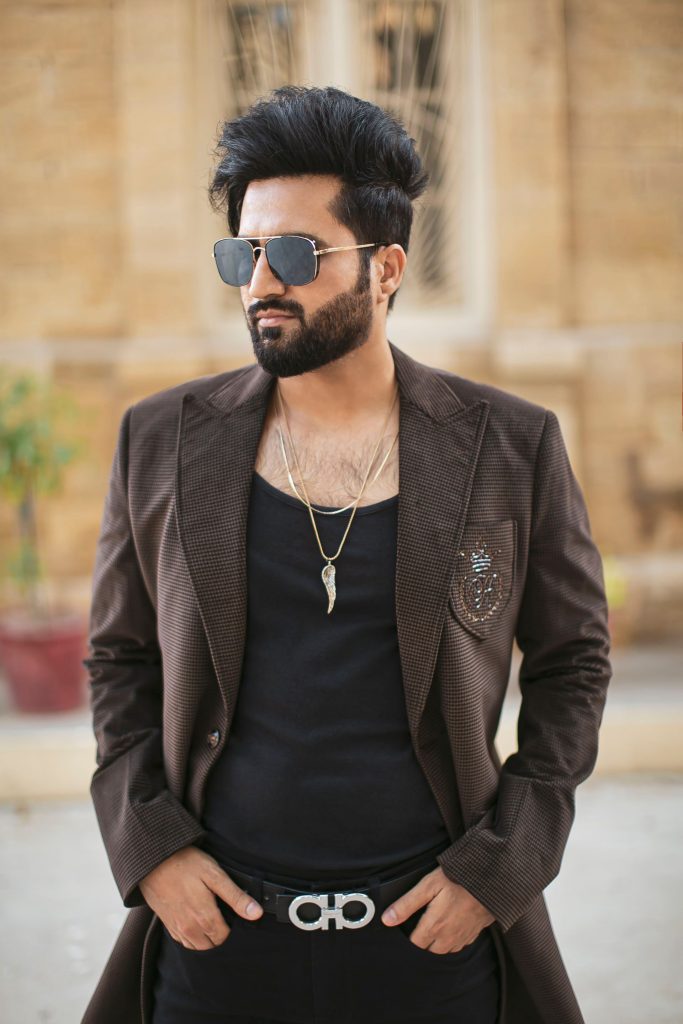 In 2013, Falak made his Bollywood debut with the song "Saajna" from the film, "I Me Aur Main". He, then, went on to sing many Bollywood songs, like "Kya Tujhe Ab Ye Dil Bataye" from the film,"Sanam Re,' "Mera Mann Kehne Laga" from the film, 'Nautanki Saala,' and "Kaisi Ye Judai Hai' from the film, 'I Love NY.'
"We're back in person for you for our eighth year!" says festival co-founder Arpan Banerjee. "Sway and swing to the hit numbers of Falak, Jassi and Aaman, eat delicious food, enjoy shopping at the Garden Square in Brampton."
Like every year, there will be face-painting, balloons, and community arts projects on both days for kids under 12. To engage the whole family, the festival offers free hands-on Bollywood & Salsa dance workshops. The whole family can enjoy this event, all with free entry, free parking and free family activities!
An amalgamation of culture and diversity in Ontario, Vibrant Brampton promotes local talent and includes an exciting line-up of budding artists and well-known names in the entertainment industry that appeals to all.
"Vibrant Brampton aims to promote cross-cultural understanding with the hope of bringing a diverse community together in celebration of life, culture, art, and tradition," says Sandeep Prabhakar, co-founder.
In addition to Punjabi and Bollywood celebrities, some of this year's acts from 100+ Canadian artists include "Hips Don't Lie", "Canada Dhol Tasha", " Smoke Wagon Blues Band", " Nritya Kala Mandir" Nachdi Jawani Bhangra, R&B United Band, D-Code Dance & Entertainment Aqua Nibii Waawaaskone and her band of indigenous artists.
Like last year, the finale round of Vstar Talent Hunt & Mentorship Program for upcoming Canadian Artists will be held at Cyril Clark Auditorium on July 15.
"Vibrant Brampton continues to give opportunities to the upcoming local Canadian talent. #VSTAR is a platform which identifies and mentors upcoming local talent. This year, we are celebrating its 4th iteration, where several upcoming artists sent their entries to participate in this program, the finale of this hybrid event will take place on July 15th" says Ricky Bajaj, Founding Director, ACISA
The festival is presented by TD Bank, Mainstage Sponsor WOW Mobile Boutique supported by a host of sponsors including Lazeez Shawarma, Downtown Brampton BIA and Canadian Blood Services. 2023 funders include the City of Brampton, Canadian Heritage, Ontario Trillium Foundation and FACTOR.
ACISA, as a non-profit group, also hosts annual Visual Arts of South Asia (V.A.S.A) arts festival –www.vasaartsfestival.ca for visual art lovers, META Arts Fest- www.metaartsfest.ca, a unique modern digital music & media festival catering to the millennial and success stories and the journey of some of our very own artists through an online streaming series called My Art My Story – www.myartmystory.ca
Full Festival Schedule:
June 28 & 29 @7 PM EST: Catch exclusive streaming of top 30 upcoming Canadian artists for round two of the #Vstar Talent Hunt & Mentorship Program on Facebook Live (@vibrantbramtonfest)
July 15 @5pm EST: #Vstar Talent Hunt & Mentorship Program. live event at Cyril Clark Auditorium (Free tickets to first 100 visitors. (Get your tickets at https://www.facebook.com/events/809611614120695)
July 21 pm: Watch Aaman Trikha and over 50 other artists perform live at the FREE Outdoor Festival @Garden Square Brampton. Enjoy sumptuous food, explore downtown Brampton and shop local
July 22 pm: Watch Jassi Sidhu, Falak Shabir and several other Canadian artists perform live at the FREE Outdoor Festival @Garden Square Brampton. Enjoy sumptuous food, ethnic shopping, explore downtown Brampton and support local businesses. Learn more at www.vibrantbrampton.ca
ABOUT ACISA
Arts & Culture Initiative of South Asia (ACISA) is a non- profit organization with a vision to promote cross-cultural understanding with the aim to bring a diverse community together in celebration of life, culture, art, and tradition.
The organization's mission is to promote the diversity of South Asian art forms by showcasing local artists and providing them with an opportunity to present their work to a wide audience; break cultural barriers and encourage participation, allowing all communities from all across Canada to experience the different forms of South Asian Arts and culture; showcase South Asian heritage as it continues to evolve imbibing the cultural values of Canada and communicate key messages that share the philosophy of diversity with residents of Brampton. For more information, visit www.acisa.ca.