Washington/IBNS: US President Joe Biden on Tuesday condoled the death of people in a bridge collapse incident in Gujarat's Morbi town and said the people of America will continue to stand beside Indians in 'this difficult hour'.
In a statement, he said: "Today, our hearts are with India. Jill and I send our deepest condolences to the families who lost loved ones during the bridge collapse, and join the people of Gujarat in mourning the loss of too many lives cut short."
He said: "The United States and India are indispensable partners, with deep bonds between our citizens. In this difficult hour, we will continue to stand with and support the Indian people."
Nine people have been arrested a day after more than 130 people died in a bridge collapse in Gujarat's Morbi
Among those arrested are managers of Oreva, the company that renovated the bridge, ticket collectors, bridge repair contractors and three security guards whose job was to control the crowds, media report.
Gujarat-based Oreva has been accused of violating multiple safety rules, which is believed to have led to the huge tragedy just four days after the bridge reopened to the public. However, none of its top bosses has been arrested so far.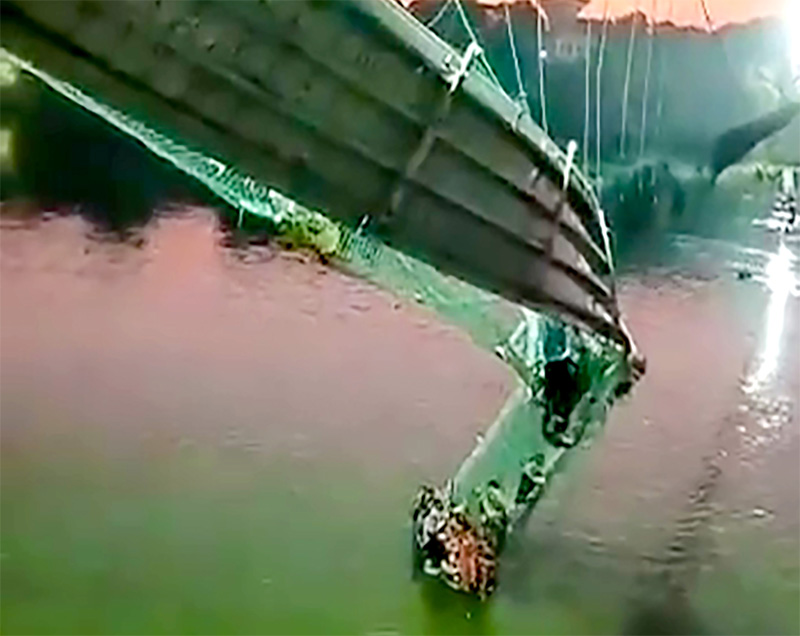 "We won't let the guilty get away, we won't spare anyone," Morbi police chief Ashok Yadav said Monday.
In March this year, Oreva was hired for repair work on the bridge, which was reopened to the public seven months later, on Oct 26, when the Gujarati New Year was celebrated.
#Morbi, #MorbiBridgeCollapse, #GUjarat, #GujaratBridgeCollapse, #JoeBiden