#Uzbekistan, # ShavkatMirziyoyev, #UzbekistanPresident, #Gaza, #Israel, #IsraelHamas, #GazaStrip
IBNS: Uzbek President Shavkat Mirziyoyev has announced the allocation of $1.5 million to the UN Relief and Works Agency for Palestine Refugees (UNRWA) to provide all possible assistance to the residents of the Gaza Strip.
"As you know, the armed clashes between the Israeli army and the Hamas movement are aggravating the humanitarian crisis and leading to numerous casualties among civilians, innocent people," the President said.
"We express our strong solidarity with the people of Palestine and support their right to establish their own independent state in accordance with previously adopted resolutions of the General Assembly and the UN Security Council," he said.
He asked both Israel and Hamas to reach an immediate humanitarian truce cessation of hostilities, and a peaceful resolution of the conflict.
"We must together protect our peaceful and tranquil life, the atmosphere of unity and mutual understanding that reigns in our country, which is our greatest strength and priceless wealth," he urged the youth of Uzbekistan.
Israel has been bombing Gaza since Oct 7 when Hamas attacked the neighbouring nation on Oct 7.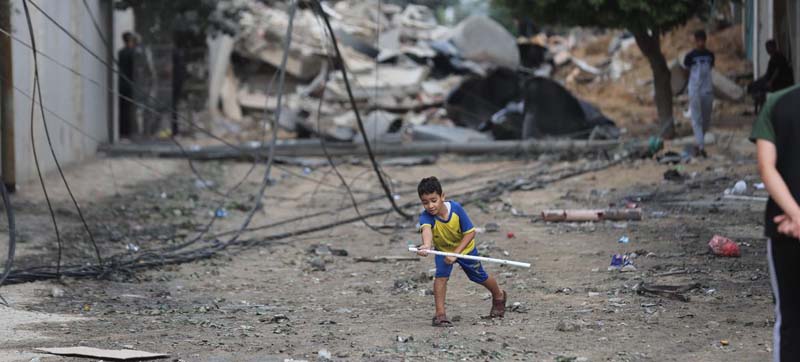 The Hamas-run Ministry of Health reports that over 8,300 people have been killed in Gaza since 7 October, including 3,547 children, 2,136 women and 480 elderly persons.
Latest figures released by the UN Palestine refugee agency (UNRWA) which has around 13,000 staff working in Gaza, put the extent of the humanitarian crisis into stark relief.
670,000 internally displaced are sheltering in 150 UNRWA installations.
(Images courtesy: File and UNICEF/Mohammad Ajjour)