Toronto/CMEDIA: A tree plantation event conducted on July 2nd, 2022 by the Toronto Chapter of SPHEEHA, was attended by Councilor Donna Reid, representing Ms. Kathryn McGarry, the Hon. Mayor of the City of Cambridge, Inspector Eddie Lewis, and Sergeant Jeremy Green representing Bryan Larkin, Chief of the Waterloo Regional Police Service, and Mr. Sam Chopra, President of South Asians in Ontario along with his delegates. These dignitaries participated in the event by planting trees at the headquarters of the Toronto Chapter.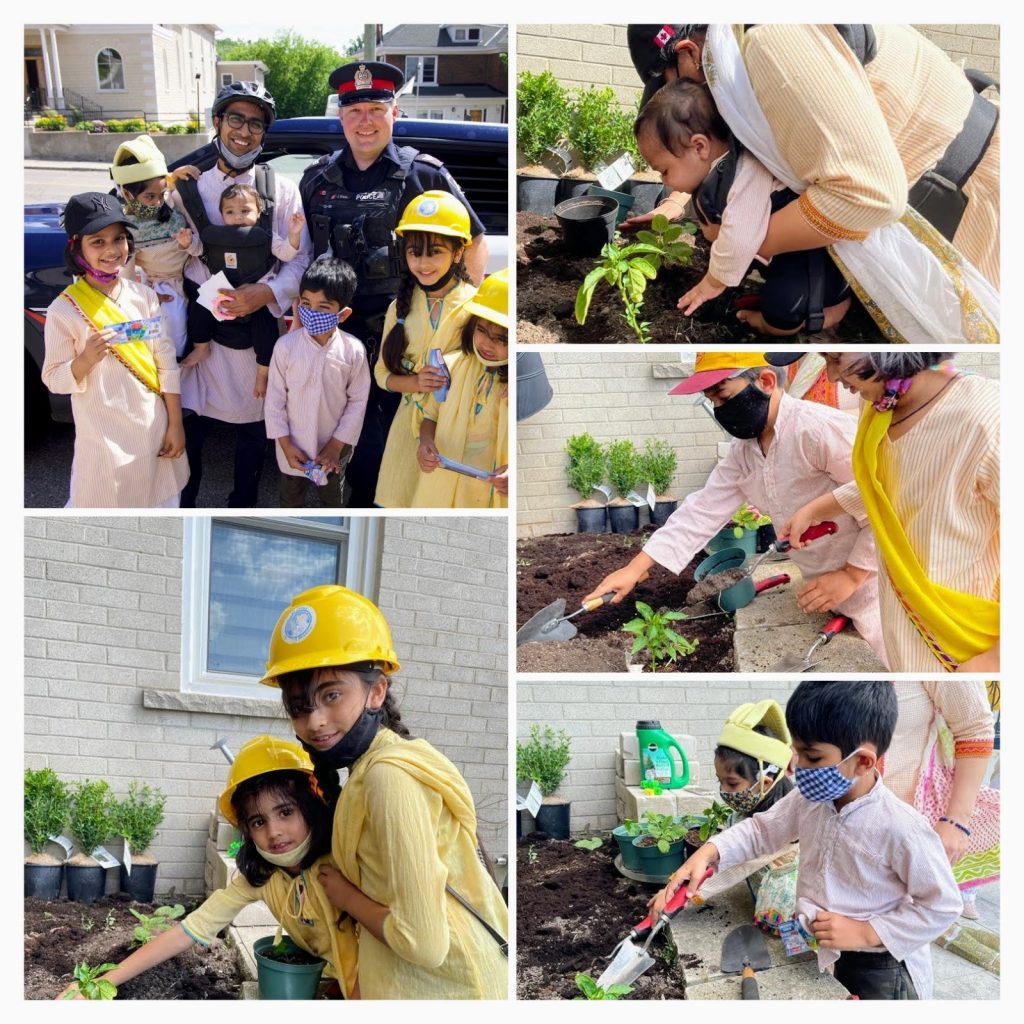 According to the latest estimates, Earth is home to approximately 3 trillion trees, which has almost halved since the onset of human civilization. As such, we lose approximately 10 billion trees every year due to human activities across the globe. SPHEEHA (Society for Preservation of Healthy Environment and Ecology and Heritage of Agra) is a registered NGO that started its operations in Agra, India in 2006. Today it has chapters across the globe in over 200 locations and has been conducting its annual tree plantation since its inception as part of its objectives and commitments to preserving the environment and ecology of the planet.
The event was attended by 50 community members who learned about the importance of preserving the environment as well as concepts of sustainable living. Sergeant Jeremy Green of the Waterloo Regional Police Service also gave a tour of the Police Cruiser to the children and adults in attendance. This was an exciting and educational moment for all!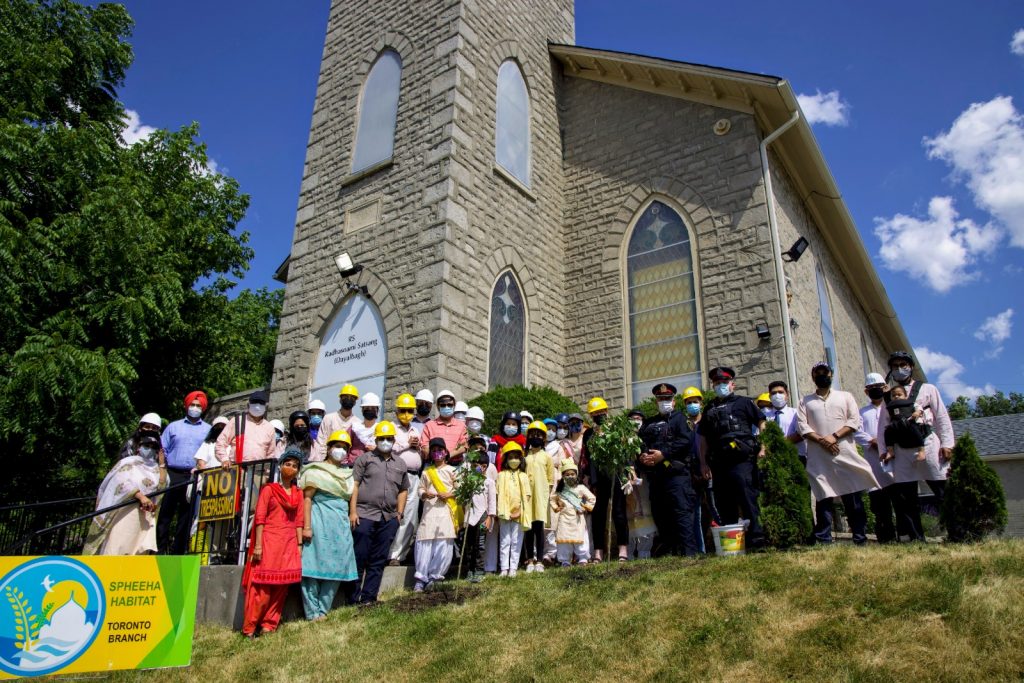 SPHEEHA has planted thousands of saplings across the globe and follows up with upkeep for three years to ensure their survival. About 84 percent of all the trees planted by SPHEEHA members in the past 15 years have survived. Trees are important to humans, not just for their products, but also for their ability to foster biodiversity, store carbon, preserve water quality, and perform other ecosystem services. In this context, SPHEEHA is already observing the Air Quality Index of Dayalbagh, Agra, India where it has conducted Tree Plantation drives over the last 15 years.
This year SPHEEHA conducted its biggest tree plantation drive by planting 55,000+ saplings in over 200 locations across 4 continents which included cities like Calgary, Vancouver, New York, Chicago, San Francisco, and Atlanta.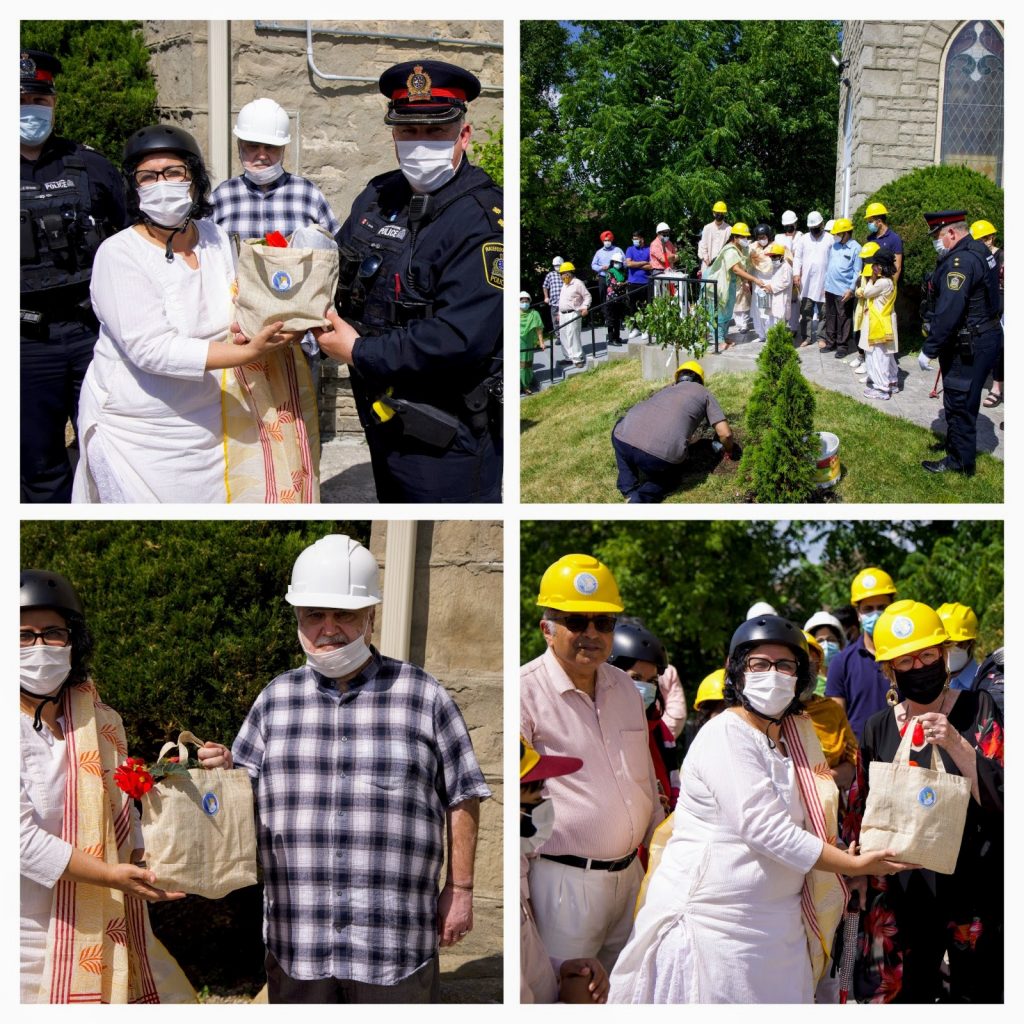 NGOs like SPHEEHA with their tree plantation drives, lend a much-needed helping hand to the greening efforts of Governments and other organizations across the globe.

Hoping to preserve its community initiatives, SPHEEHA will continue to work towards the management and implementation of sustainable life support systems and holistic (cultural, emotional, and spiritual well-being) solutions for the pressing ecological needs of the current environment across the globe.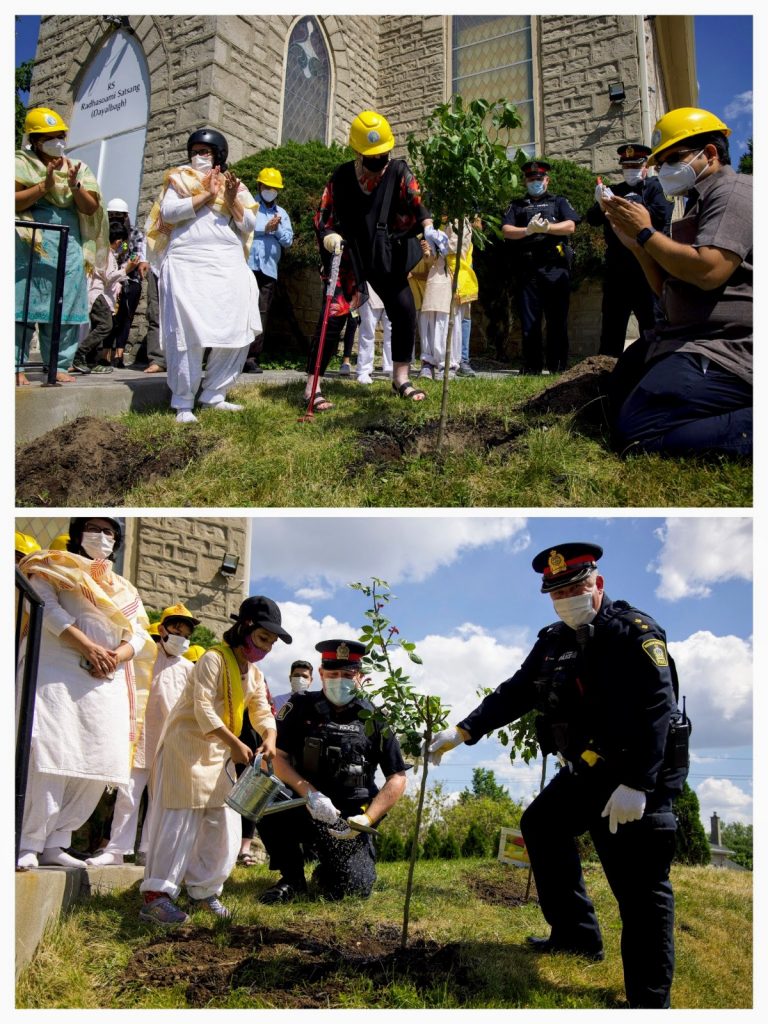 For additional information, please contact the SPHEEHA Toronto Chapter Coordinator Mr.
Anil Suravarapu at drsana01toronto@gmail.com.
#Toronto; #SPHEEHA