#TIFF2023; #InFlames; #PatriarchalSociety
Toronto/CMEDIA: An award-winning Pakistani-Canadian filmmaker, Zarrar Kahn's film 'IN FLAMES' produced by Pakistani/Canadian filmmaker Anam Abbas in 2023 in Urdu had its North American Premiere in Toronto International Film Festival (TIFF 2023). The film is a gripping drama about trauma, internalized abuse, in which present-day Karachi, a medical student struggles to keep her family together while being followed by forces she can't entirely understand. In this feature directorial debut, Zarrar Kahn tells a story of women, not just Mariam, but her mother as well, who are forced to navigate the random violence of their oppressive, patriarchal society. In conversation with Zarrar Kahn and Anam Abbas, IBNS-TWF correspondent Asha Bajaj discusses the various aspects of this film.
To Zarrar Kahn: What motivated you to introduce the element of psychological thriller in this mostly patriatrich movie?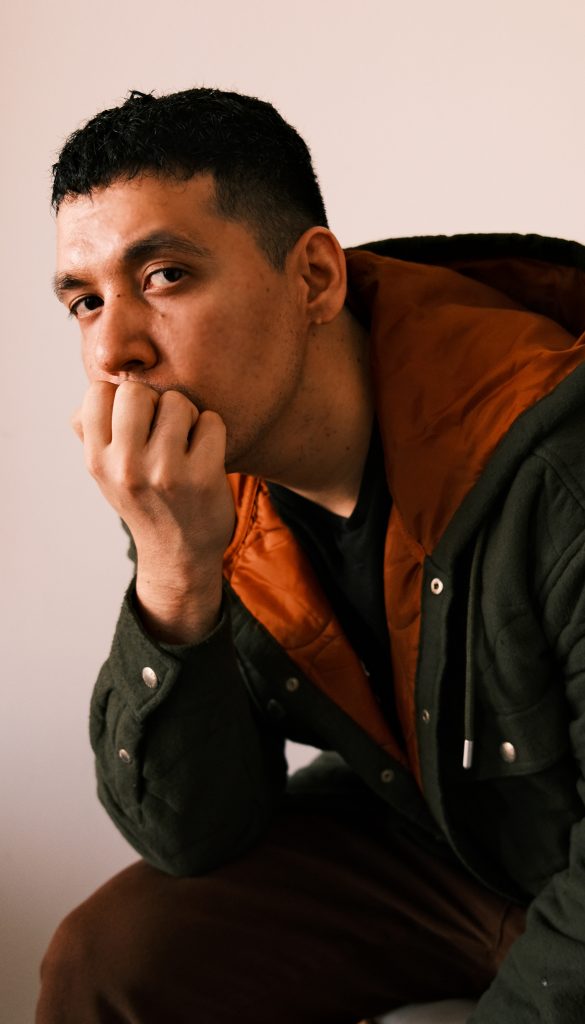 In 2018, I made a short film 'Dia' and it was about similar themes. Initially it was supposed to be a drama but then I realized that there was so much fear that was coming out of the characters of psychology and when we were editing it together we discovered that it was a thriller. And as we approached this feature film, I wanted to lean into that feature as it follows the natural extension of the world where these characters are living. Initially it was a happy accident and ended in really being a deep terror.
What factors were responsible for the deteriorating relationship between the mother and daughter? Since there were many factors, can you highlight these?
The mother had an abusive partner and was psychologically affected by it. The daughter was also psychologically affected by her abusive father. She being older than her brother suffered the older daughter syndrome as she felt she had to support the household due to her mother being very vulnerable and living in a terror-stricken house. This led to a breach of balance between the relationship between both the nurturer as well as the nurtured. The traumatic scenes in the house usually lead the people to isolate themselves and make them think that they were alone and struggling. There is so much power in the community and it is this tension that I wanted to highlight through this story.
To Anam Abbas: Please highlight the large role and all the factors of patriarchy play in this film.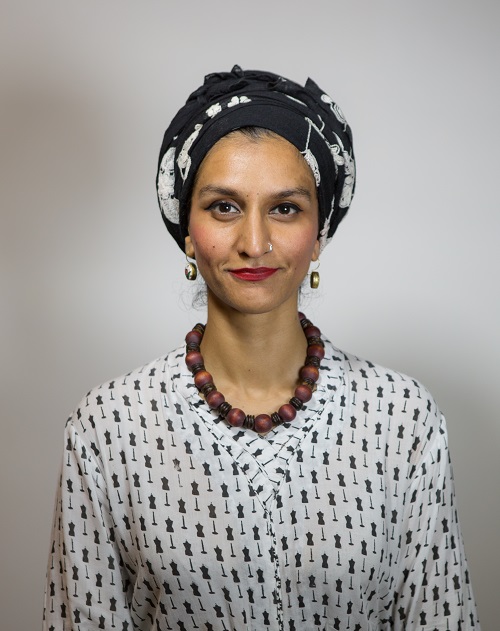 The social structure shows the male as more dominant affecting the relationship of two people. The film explores this notion that male really provide protection in the family. This is the reality. When females are affected by this it deteriorates their personality and leaves a gap. This film explores this gap.
To Anam Abbas: Please throw more light on the vulnerability of the women as far as family property is concerned.
Legally both the sons and daughters have equal share in the family's property. But in reality this is not the case. Obviously girls have equal rights in the family property and it is based on the Islamic law. This is one thing that joins women across class and specially between siblings, this is a critical issue. This power struggle exists in South Asia as far as family property is concerned. A lot of arranged marriages are about property and wealth.
Zarrar Kahn: Although the law is on the side of the women, it is the family and the society which creates the exploitable relationship. And it is manipulation at the highest levels and there is something so nefarious about that and so we felt we should bring a movie about that.
To Zarrar Kahn:You tried to portray old buildings and broken windows in the house but did not picturize modern buildings and furniture. Throw more light on this.
We were only portraying a financially broken family in a small village and is not a reflection of the modern landscape of Pakistan. That family once had money and prestige but over the years there was a deep rot and I wanted that to be reflected in the production design. Simultaneously we have picturized Marian as a young woman who was ambitious and is shown listening to pop music while driving the car. So we tried to portray the modern aspect of the family as well. But for this movie our main concentration was on the poverty the family faced and the production design is a reflection of this fact. Hence we can see the water seepage from the corner, the broken glass because they had lost the money they once had. It also reflects on their class. Although in Pakistan we do not have a caste system, we are still highly aware of the classes that seep into the dialog of the film and really comes out through the production design.
To Zarrar Khan: And regarding the women's rights to the family property, have things changed a bit now or are they still the same?
This is a thing that something has to happen from inside and differs from family to family.
To Zarrar Khan: What factors were responsible for deteriorating conditions of Marian leading her to seeing ghosts, listening to eerie sounds?
She dwelt on mishappenings for a very long time being from a place with a history of violence and history of instability, combined with her attitude that she could get on with her life. This means that everything is bubbling beneath the surface and leads you to one triggering incident away from not being able to be as strong. In Mariam's case, this bubbling and rising tension escalated and added to her experiences and then finally when she found someone who could soften her experiences. When that last straw of hope is taken away she feels destabilized. That is what the story is about.
To Zarrar Khan: Please justify the ending of the movie.
The movie ends on a tone of hope and is seen that through community there is a way to survive as a society. And this kind of film I always wanted to make. It upends and subverts the final goal of the girl who feels there is a way forward,
"With In Flames I mean to explore the consequences of living in the confines of a fiercely patriarchal society. To illuminate the psychological impact of gendered oppression and the horror of being young and in love in Pakistan. To know the legacy of familial violence, and the desire to break free from the ghosts of our past. Inspired by my experiences, and those of my immediate circle, it is a reality where ordinary moments can draw terror, and phantasmal forces walk with us. In Flames means to draw you into the dusty beauty of Karachi, and witness the hard choices that must be made to survive another day. Ultimately, it is about resilience – and my tribute to the millions who refuse to let circumstance define them" Director's statement.
In Flames is releasing in cinemas late November and will be screening at VIFF.