Scarborough/CMEDIA: An auspicious festival Deepawali, the Festival of Lights was celebrated a few days back by Scarborough Seniors Club under the presidentship of Sarojini Johar, Vice-President Sham Sunder Sadana, Secretary Renu Lal and assisted by the Board of Directors.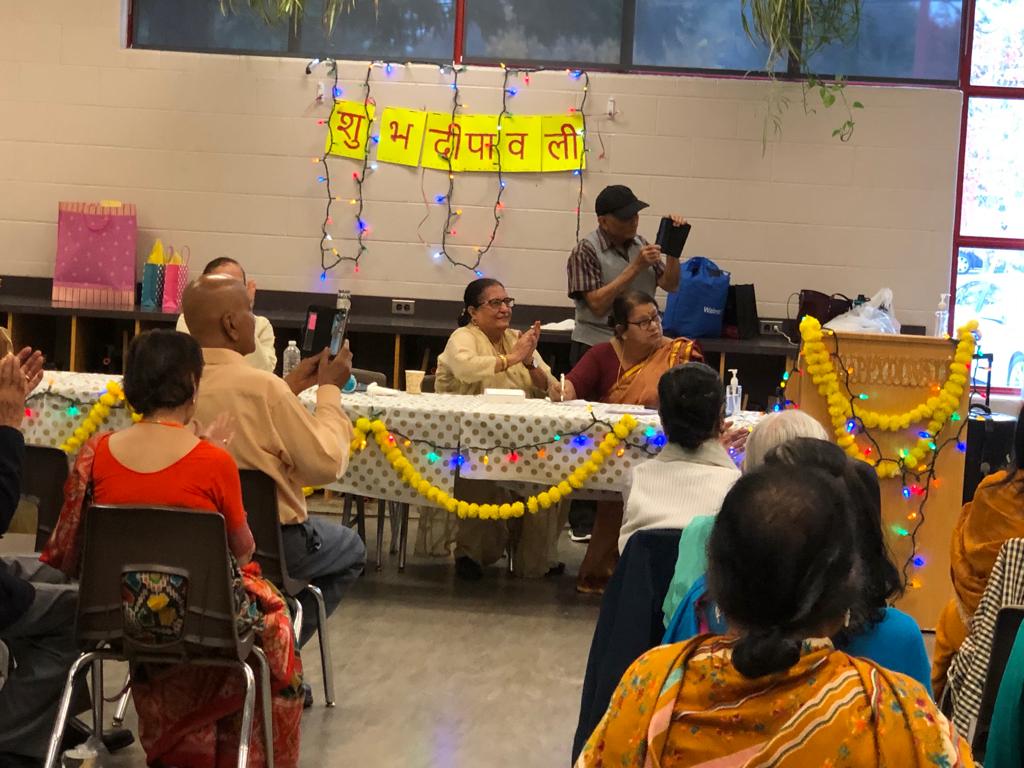 The Lamp Lighting Ceremony by all the members of the club in front of the Goddess Lakshmi. symbolizing the dispelling of darkness and the ignition of knowledge, marked the auspicious beginning of the event.
The main highlight of the Deepawali celebration was the musical, dance and drumming performance by Panwar family.
Kawali, celebrated on Diwali clebration after several years was another highlight of this event.
The event concluded with distribution of sweets to all the members and delicious food.