IBNS/Rani Mukerji is someone who does not need any hero to fall back on, story-wise or role-wise. As her new film Mrs Chatterjee Vs Norway based on a real life character who fought a long custody battle to have her two children back releases, she opens up on how she prepared herself for the role in chat with Shoma A. Chatterji. Excerpts of an interview:
Q. You have stepped into a film outside Aditya Chopra's Yash Raj Films after a long interval. What did it feel like?
A. My comfort level with Nikhil Advani, the producer, was just the same as it always is in Yash Raj Films. Ashima Chibber has directed it. I found the script and my role very challenging. I was also attracted to it because the aim of the film is to increase public awareness of the difficulties parents face on a daily basis when they relocate outside of their place of origin.
Q. Your fleshing out of the character of Mrs. Chatterjee on screen is not like the real Mrs Sagarika Chakraborty/Bhattacharya. Why did you distance yourself from the real person you were to portray on screen?
A. It was a conscious decision on my part to distance myself from the real Mrs Chakraborty because had I done that, you would have identified the character on screen as Rani Mukherjee and not Sagarika, the real lady of the story. The idea for my portrayal of Mrs Chatterjee came from my mother. She has always emphasised the value of maintaining roots and I drew from my mother's life lessons to give the character both depth and authenticity. Besides, I placed myself as a mother of my child to realise what would happen to me if my child was snatched from me even temporarily. It was shocking.
Q. How did you conceptualise Mrs Chatterjee on screen?
A. I wanted to build her up on screen as a distinct identity unto herself who would neither be like Rani Mukherjee nor Sagarika Chakraborty/ Bhattacharya. I wanted to inject life into Debika Chatterjee, the person she is on screen. The audience should be able to accept her as a distinct identity within the film. That was the way I conceived of it.
Q. So, what was the final sketch you zeroed in on?
A. I wanted her to be a mother, any mother and not Rani Mukherjee or Sagarika Bhattacharya. I want the mother in the audience to identify herself with Debika Chatterjee on screen and actually feel the pain she felt when her small kids were snatched away from her. But what pulled me the most in this woman is her determination and power to fight back and what a fight she gave! Her in-laws and an entire country on one side and herself on the other. That formed only half of the fight. She had another battle to win when she came back to India to fetch her children when their custody lay with her in-laws and not with her.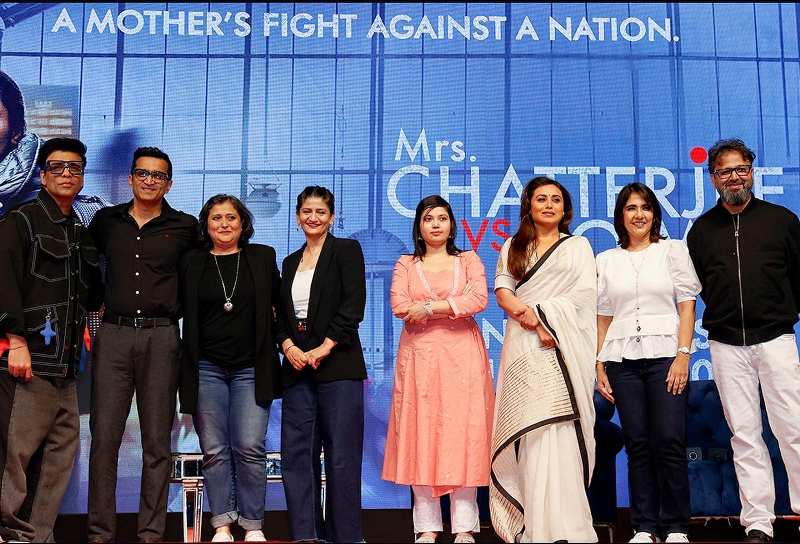 Q. You are not very good at speaking Bengali as you have been bred in Mumbai. But you have spoken with a very heavy Bengali-accented Hindi in the entire film. How did you do it?
A. My mother who came to Munbai at 18 after marriage still speaks Hindi with a heavy Bengali accent even fifty years later. My relatives in Kolkata also speak Hindi with a Bengali accent. Besides, my mother remains a Bengali at heart in her day-to-day life till today. I tried to emulate her. That's all. It's not just speech, it also the way in which she speaks that had to be brought in to make it convincing.
Q. You have worked with Anirban Bhattacharya for the first time. What was the experience like?
A. Initially, I was surprised that he accepted the role as it was not a very big role. So, the fact that he agreed came as a surprise. He was a very difficult character to portray as my husband who was quite supportive to begin with in Norway but later his attitude and his stance changed completely. When I actually shot with him, I discovered what a mature actor he really is.
Q. Did you feel the absence of Aditya and Adira beside you when you went to Norway to shoot the film?
A. Aditya was in Mumbai and was not with us. But I had taken Adira along. She had to attend online classes early in the morning and I did not take her to the shooting. So, I took great care to leave Debika Chatterjee behind once the shoot got over and I had to get back to the hotel. I know what negative impact a mother's sad or angry mood can have on a growing child. She was already missing her dad and was burdened with lessons. I didn't wish to place any more emotional pressure on her. I was living in a very dark, depressing world when I was enacting Debika Chatterjee on the sets or on location. How could I bring back that dark world to my child, tell me?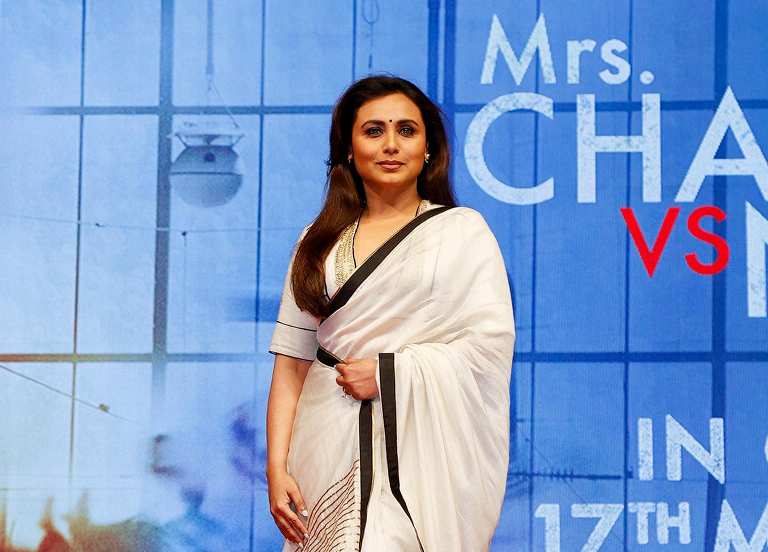 Q. At no point have you tried to beautify yourself for enacting Debika.
A. My audience has been watching me on screen for the past 27 years so they know exactly how I look, warts and all. So, I don't feel the need to beautify myself.

Q. Since you are part of the Yash Raj Films group, do you feel the pressure of the 100 crore returns at the box office in the first week or so?
A. Not really because Mrs.Chatterjee versus Norway is not a box-office-returns-expecting film. It has a larger canvas and addresses a very large problem. Look here. When we go abroad on holidays, it is a very different story. But when you are going to settle there, the picture is different and might change the social graph of your entire life. The problems might be so different from what you faced back home that you really have no clue how to deal with them. This is what the film is trying to carry forth among the audience. Box office is important, of course, but the agenda is more important.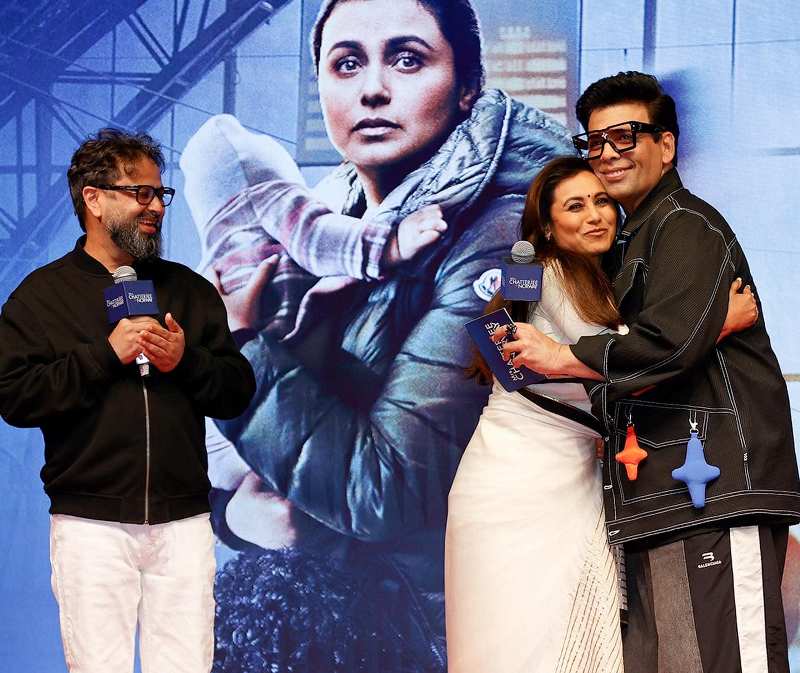 Q. You met Sagarika Chakraborty/Bhattacharya recently. What was the experience like?
A. The way she broke down into tears after watching the film, I felt it was doubly painful for her to go through that experience all over again. So, when I met her first in person, I too, was emotionally stressed. But I also realised that perhaps I had done my work of bringing her experience to life through cinema.
All inside images' credit: Facebook/ Zee Studios