IBNS/Tollywood's senior actress Paayel Sarkar plays a film star in Joydeep Mukherjee's detective film The Eken, which is produced by SVF. India Blooms correspondent Souvik Ghosh catches up with Sarkar, who loves Sherlock Holmes, for an exclusive interaction.
How is it like playing a film star on screen being an actress yourself?
Apart from the fact that I and Bipasha Mitra (Sarkar's character in The Eken) belong to the same profession, there is no such similarity between these two characters. Bipasha Mitra is in no way similar to Paayel. It's a very interesting character who carries a starry aura being an actor, well aware of her beauty, and uses her charm to make Eken (detective) finally say yes (to the case). So Bipasha Mitra is in no way similar to me and I have dealt with it as any other character I played in any other movie.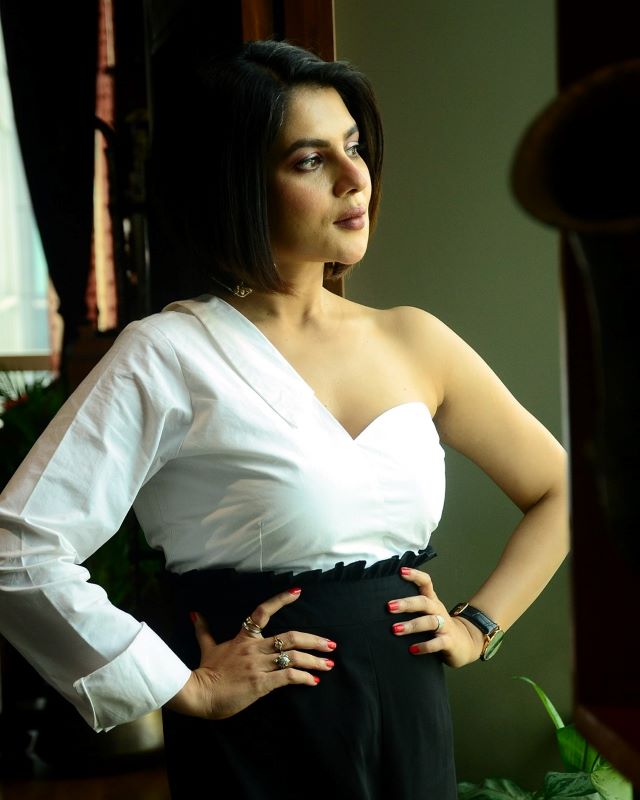 Did you say yes to the role immediately when you were offered?
Of course, I was very delighted when I was offered the role. I obviously said yes (immediately) because there are a lot of factors that can't be ignored, considering the fact that it was an SVF production and Joydeep da (Joydeep Mukherjee) is the director, besides Eken babu as such a hit franchise.
What kind of discussions did you have with director Joydeep Mukherjee for the role?
Obviously, we did a script reading session and a small workshop to discuss the behavior and mannerism of the character. Joydeep-da discussed all these attributes very clearly with me.
How do you approach any script now after being in the film industry for almost 20 years?
The process has not really changed much because the story was the first and foremost priority even earlier, followed by the director and production house subsequently. Even if a very good script or story is being offered, the other factors need to fall in place to make a good movie. That priority has never changed. But when I was new, it took me some time to create that credibility for myself so that directors could trust me with a role or a film.
Don't you think women detectives need to be explored more on big screens?
Yes, of course. Not only in detective but in every genre, I feel there should be more movies based on women's lives and their stories. In my personal view, whenever we talk about women as a protagonist, it always boils down to relationship conflict. Women these days have other issues too as they are on various fronts. Women, who were earlier treated as property, are now transforming and leading in various fields. All that needs to be addressed more.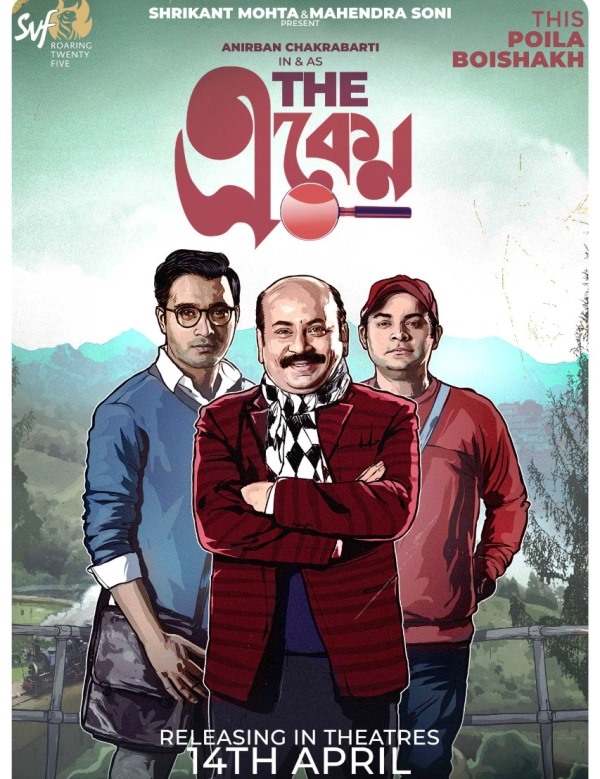 Where does Tollywood stand on the pay parity issue?
Ah, I think a lot of things are changing these days but there is a lot of work that needs to be done. No change will come overnight as it is a slow process. Everything will fall in place eventually.
Around this time last year, you were busy campaigning in the state elections. Have you shut doors to politics now or you may come back with a better punch?
When I was a part of that election process, it was not like that I had left acting and went to politics. So there was nothing actually to quit. I was given responsibility for a very short span of time. I don't know what will happen in the future but I can't live without acting which is my passion. So acting will always be there.
(Images by Avishek Mitra/IBNS)