IBNS: The world of technology is witnessing a rivalry between Google and the recently launched OpenAI's ChatGPT which has been making headlines ever since its arrival in recent times.
Alphabet Inc.'s Google has invested almost $400 million in artificial intelligence startup Anthropic, which is testing a rival to OpenAI's ChatGPT, a person familiar with the deal told Bloomberg.
Google and Anthropic declined to comment on the investment, but separately announced a partnership in which Anthropic will use Google's cloud computing services. The deal marks the latest alliance between a tech giant and an AI startup as the field of generative AI — technology that can generate text and art in seconds — heats up, the news agency reported.
"AI has evolved from academic research to become one of the biggest drivers of technological change, creating new opportunities for growth and improved services across all industries," Thomas Kurian, chief executive officer of Google Cloud, said in a statement as quoted by Bloomberg.
"Google Cloud is providing open infrastructure for the next generation of AI startups, and our partnership with Anthropic is a great example of how we're helping users and businesses tap into the power of reliable and responsible AI."

What is Chat GPT:
ChatGPT (Chat Generative Pre-trained Transformer) is a chatbot launched by OpenAI in November 2022.
ChatGPT is an AI tool that gives natural sounding answers to questions posed by users across many domains of knowledge.
The chatbot uses text prompts to create content including essays, jokes, poetry and job applications, reports The Guardian.
It is built on top of OpenAI's GPT-3 family of large language models and is fine-tuned (an approach to transfer learning) with both supervised and reinforcement learning techniques.
ChatGPT was launched as a prototype on November 30, 2022, and quickly garnered attention for its detailed responses and articulate answers across many domains of knowledge.
Chat GPT Plus:
Meanwhile, OpenAI has started the trial of the subscription process for ChatGPT Plus in the US.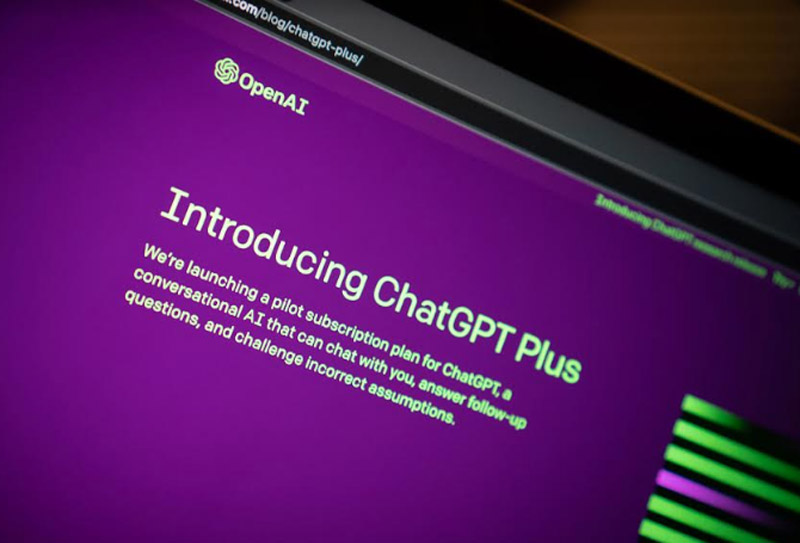 What makes the difference:
The new subscription plan, ChatGPT Plus, will be available for $20/month, and subscribers will receive a number of benefits which will include faster response time and 'general' access even during peak times.
"ChatGPT Plus is available to customers in the United States, and we will begin the process of inviting people from our waitlist over the coming weeks. We plan to expand access and support to additional countries and regions soon," read the OpenAI website.
"We love our free users and will continue to offer free access to ChatGPT. By offering this subscription pricing, we will be able to help support free access availability to as many people as possible," read the statement.
The company said: "We plan to refine and expand this offering based on your feedback and needs. We'll also soon be launching the (ChatGPT API waitlist), and we are actively exploring options for lower-cost plans, business plans, and data packs for more availability."
Open AI and Microsoft:
OpenAI and Microsoft recently extended their partnership.
"This multi-year, multi-billion dollar investment from Microsoft follows their previous investments in 2019 and 2021, and will allow us to continue our independent research and develop AI that is increasingly safe, useful, and powerful," read the statement.
#ChatGPT, #Apple, #Microsoft, #Google, #GoogleChatGPT, # OpenAI