An award-winning short film by Deep Pathak
By Tushar Unadkat
The night that never ends!
Jay (a young man) falls prey to his habit of watching horror films. Filmy frightful events impact the reality of one night. In fear, Jay experiences a series of unusual encounters. Finally, he tries to escape out of the maze. Will Jay succeed to break free?
In 2022, the film won the Da Vinci Official Selection at Andromeda Film Festival and in 2021, Best Cinematography from Memory Tree Canada. This year, the film is currently doing the film festival circuit and is scheduled for screening at the Sessions by Lift-Off Global Network.
Film writer & director Deep Pathak has five years of experience making various films and ads for diverse industries. Deep has a strong passion for creating independent films and a knack for creating commercials, documentaries, and short films. Deep juggles multiple hats, including a Producer, Director, Cinematographer, and Editor in Canada and India. He has studied Broadcast Television & Film Production at Conestoga College, Kitchener.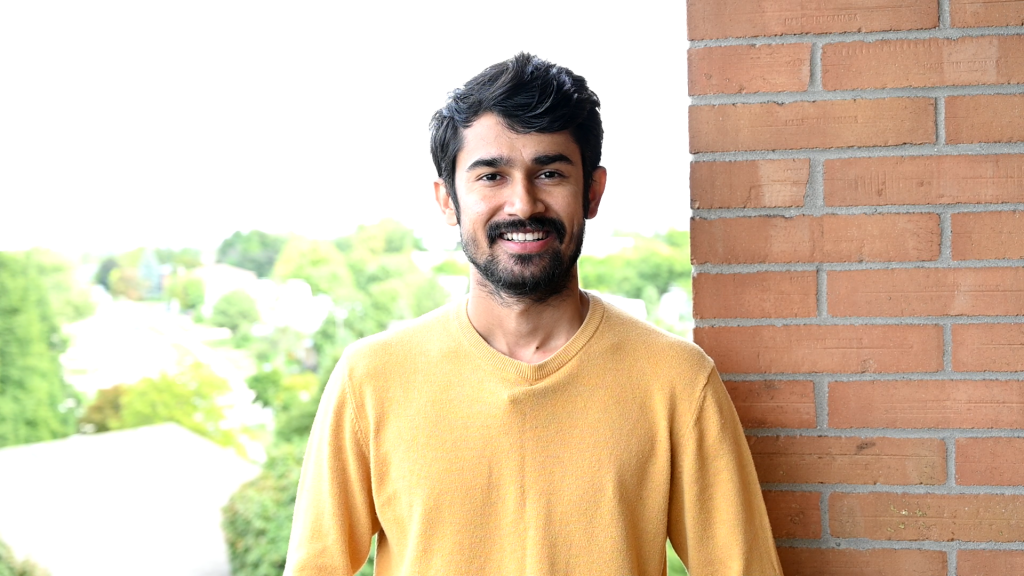 FILM TREATMENT
Do you know your subconscious mind is a spying cam, spying on you? Your actions are heavily influenced by what your subconscious mind sees!
FEAR is a work of fiction designed to keep readers in a state of excitement. The film gives the viewers a chill down their spine with dialogue-less suspense and thriller sequences. The goal is to screen the movie at several film festivals and later on a dedicated OTT platform like YouTube.
The story revolves around a character and unusual incidents with him. Soon watching horror movies turn into a habit. Then, one night those filmy horror sequences become real with the lead character as frightening events occur on his way home.
Imagine a rumor that your newly bought apartment is haunted, you face a power cut on the first night of moving into your home, your phone is dead, and suddenly you hear unusual sounds from the other room. Does that give you goosebumps of fear? Then get ready to feel the fear as our lead character experiences some creepy encounters. Will he be able to get out of the night? Will he be able to see the sunrise of the following day?
The lead character of the movie is a young male named Jay. Jay has recently moved into a new apartment and started a new job. He does not like to socialize with people as he is introverted. The only thing which he enjoys doing every day is watching horror movies.
"As the movie is of the thriller genre, the camera shots will mostly be handy. So the film is shot with Nikon Z6 and Go-pro cameras," reveals Tushar Unadkat, Executive Producer.
Furthermore, he adds, "Dark themes for editing matches the storyline. With foley sounds, we created original music for the movie. Since there is no dialogue in the film, the music will play a significant role in developing that fright."
The target audience for the movie will be majorly young adults who enjoy the thriller genre.
"FEAR is not a usual short film. The climax is full of suspense, and the audience will have nail-biting thriller sequences throughout the movie," claims Deep Pathak, writer, and director. "As the events unfold, one must watch it till the end to find out if the scary night ends or not." concludes the filmmaker.
CREDITS
Story/Director                  Deep Pathak                                                                     
Executive Producer Tushar Unadkat
Publicity                               MUKTA Advertising                                                       
Cast                                       Jay Vaghasiya, Deep Pathak                                       
Story Narration                Bruce De La Cruz
Cinematography            Deep Pathak, Varun Patil
Editor                                    Amit Vasava
Music                                    Maharshi Joshi
Language                             English
Country                                Canada
Duration                              11 minutes
Genre                                   Drama/Thriller
Year                                       2021