#CICACD; #Indian77thIndependenceDay; #IndianFlagHoisting; #MarkhamCivicCentre
On Friday, August 18, 2023, the Canadian Inter Cultural Association for Community Development (CICACD) celebrated Indian 77th Independence Day as well as the Indian flag hoisting event at the Markham Civic Centre. This illustrious event was graced by 85 attendees including various community leaders as well as current and past city councilors.
Amongst the dignitaries who attended the event were Markham Councilor Amanda Collucci, former Councilor Khalid Usman, Pravin Gandhi – President Sanatan Dharam temple, Mahesh Chokshi and Neetu Gupta – President of CICACD who is a passionate community activist.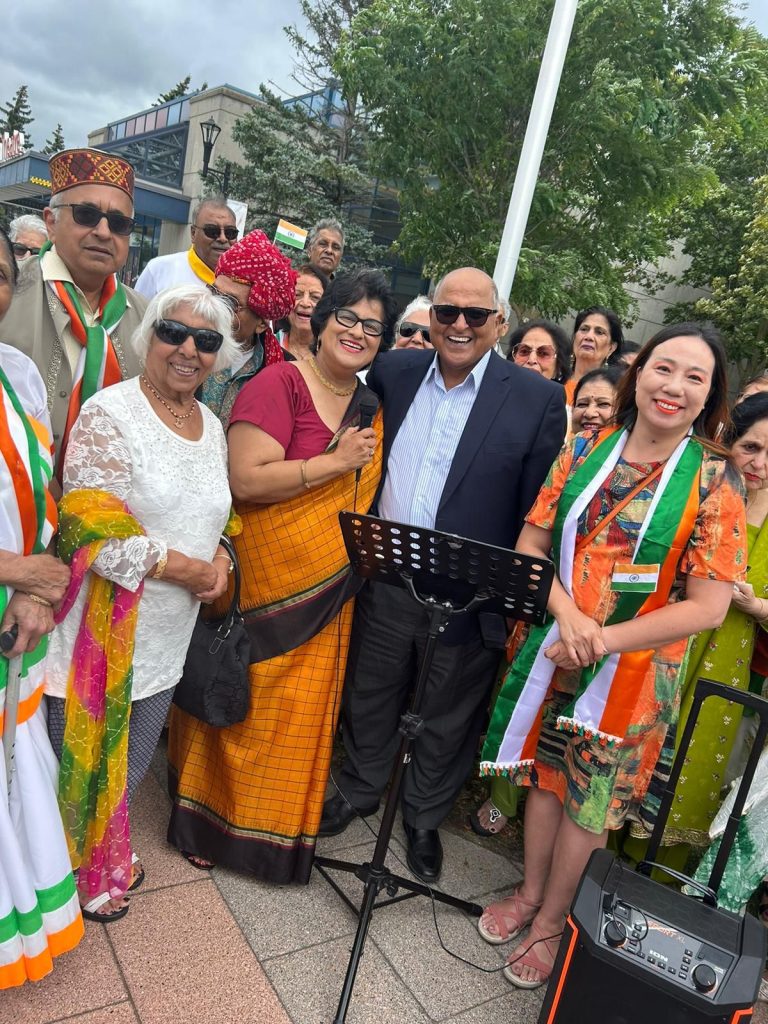 Rajan Sharma, Founder of Bollywood Ki Dhun (BKD) presented a patriotic song titled "Jab Zero Diya Mere Bharat Ne".
CICACD is a community-based organization focused on helping make the world around us a better, happier place. With the help of their tireless volunteers they organize weekly get-togethers, exciting community-building events, health and wellness for all ages & and in-depth training sessions on various topics beneficial for people of all ages and backgrounds.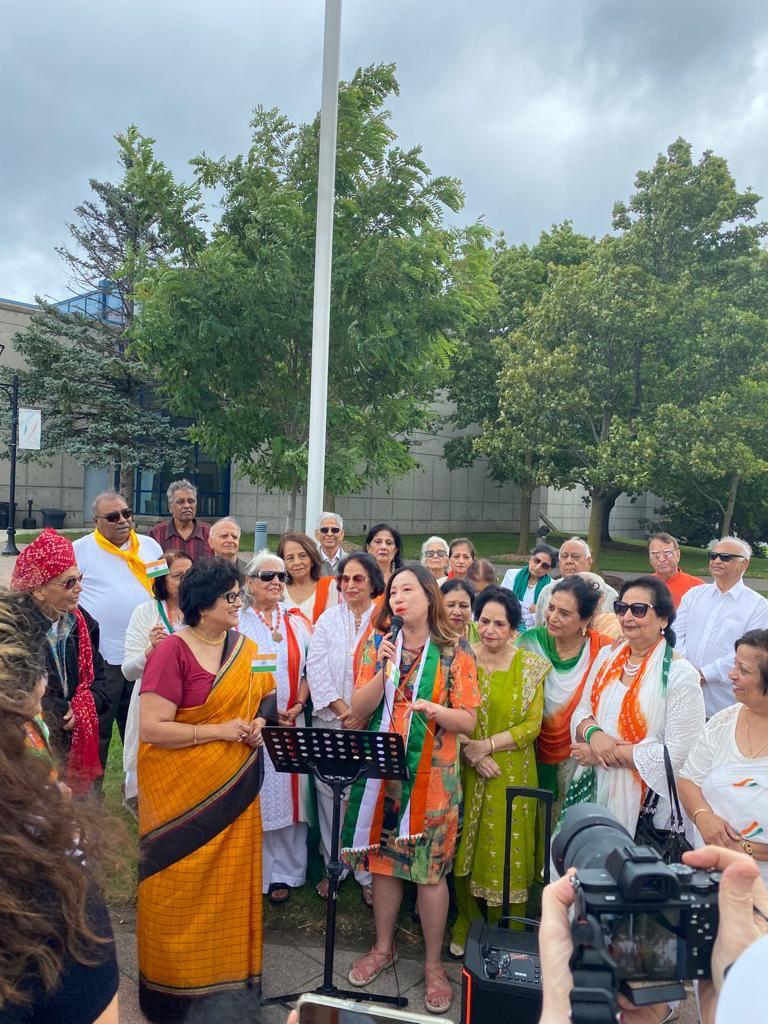 Bollywood Ki Dhun is a Markham based not-for-profit organization which provides a platform to promote and inspire new as well as young talent in North America. Please visit bollywoodkidhun.com for more information.
WE ALSO TAKE THIS OPPORTUNITY TO WISH A SMOOTH AND HAPPY LANDING FOR CHANDRAYAAN 3 AT THE SOUTH SIDE OF THE MOON.