#CanadianHinduCulturalCenter; #TheLevitateDiwali
CMEDIA: Diwali, the Festival of Lights was celebrated last week jointly by the Canadian Hindu Cultural Center and The Levitate Diwali successfully bridging generational and cultural gaps by bringing together many seniors, children, youths and new international students from all faiths and all nationalities.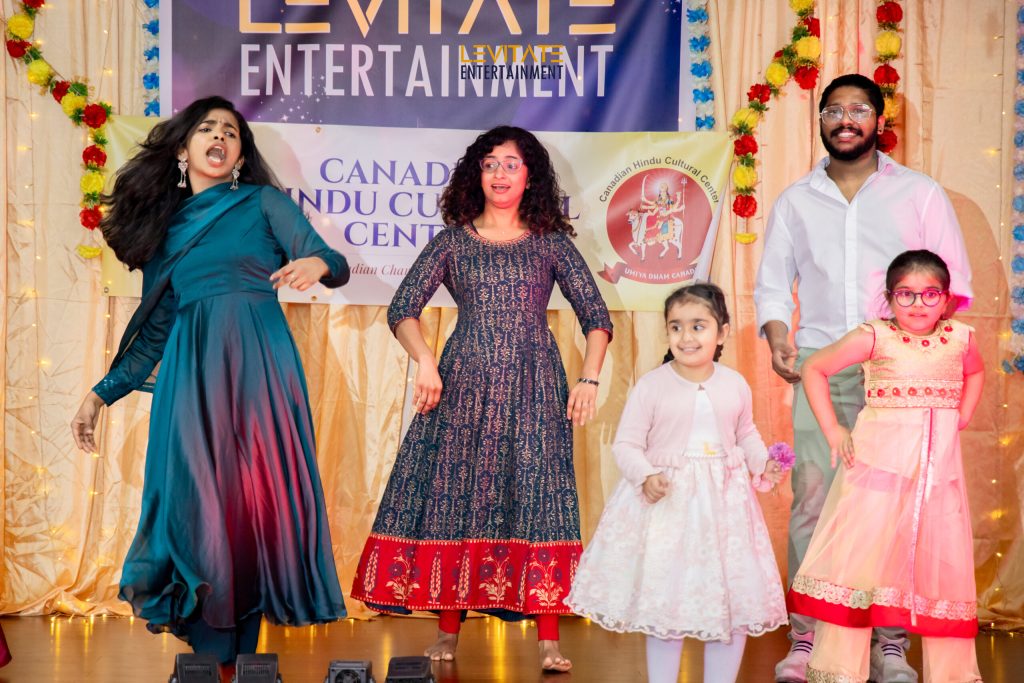 A vibrant atmosphere that resonated throughout the evening. was created by this unique blend of wisdom and youthful energy.
Two distinguished guests received recognition during this event — Mahendra Joshi, one of the earliest known international students to arrive at McMaster University in Hamilton, Canada in 1969 and Savitaben Patel, a dedicated social activist, who is the current President of Sanatan Mandir Seniors Club supporting a large senior community in Toronto since 1972.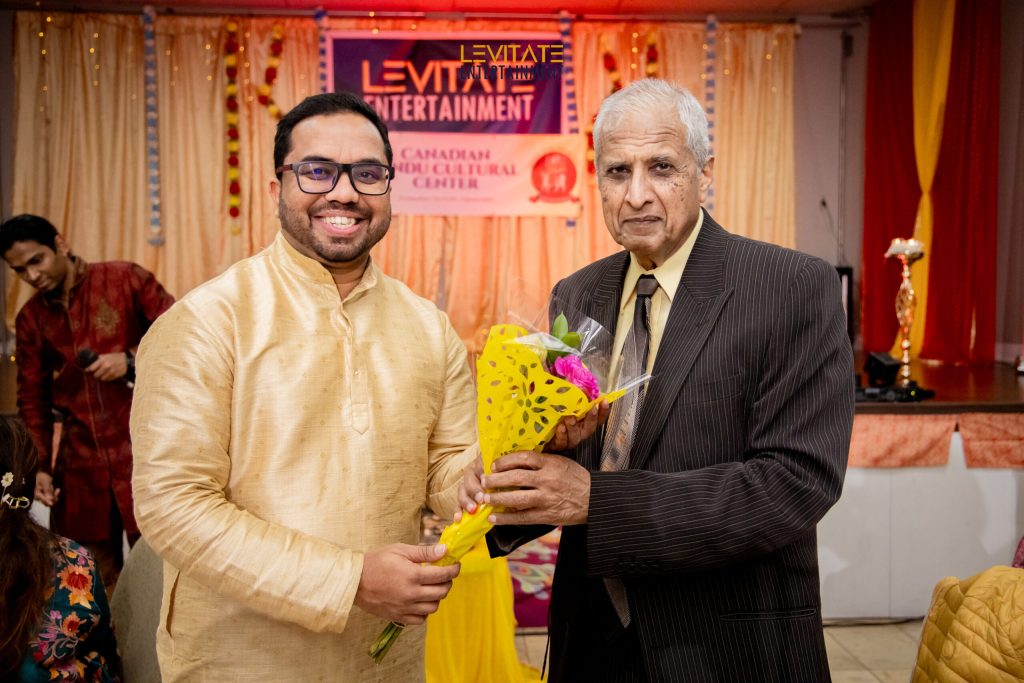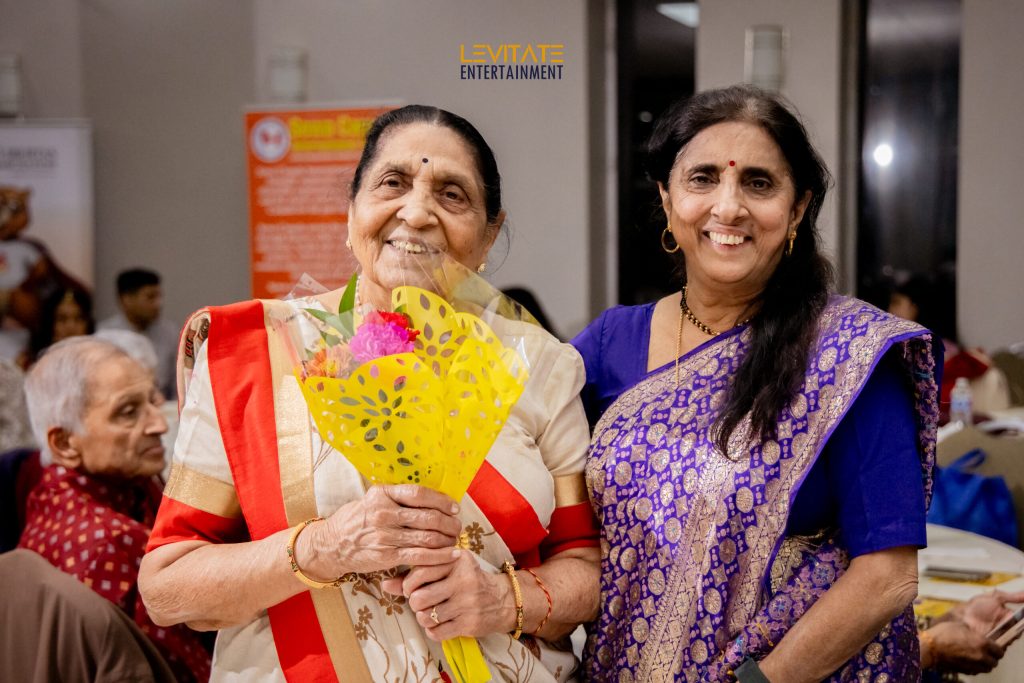 Heartwarming exchanges of seniors shared their rich life experiences were featured in this event providing valuable insights and connecting with the younger generation.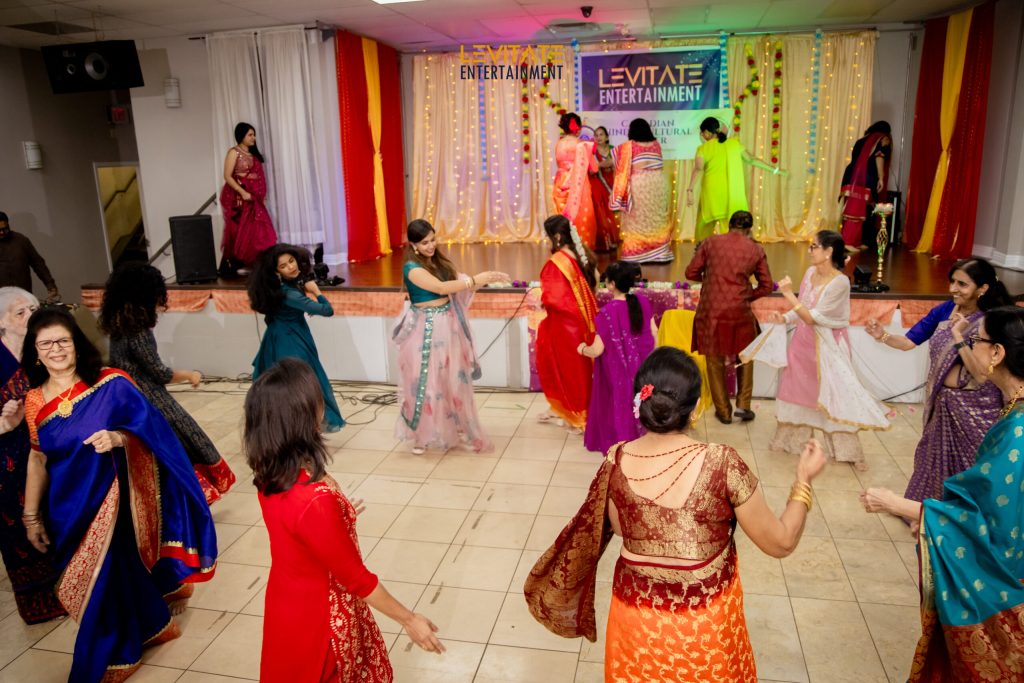 In turn a fresh perspective and dynamic energy to the stage was brought by the new international students adding an exciting dimension to the celebration.
Encompassing a range of activities, the program included traditional Pooja ceremonies adding a spiritual touch to the evening.
Showcasing their cultural talents through captivating performances, both seniors and students created a delightful fusion of traditions on stage treating the audience to a sensory journey through diverse cultural expressions.
The auspicious beginning of the event was marked by the Lamp Lighting Ceremony, symbolizing the dispelling of darkness and the ignition of knowledge.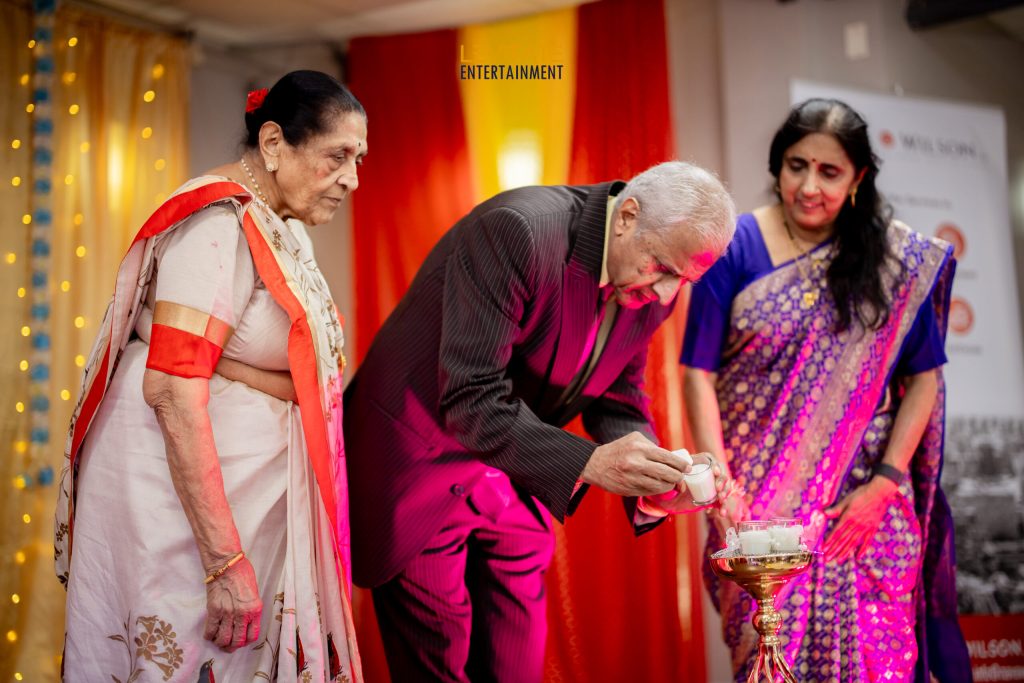 Ms. Sharmishtha Joshi the President of the Canadian Hindu Cultural Center, and Jerin Raj, the President of the Youth Team jointly graced the stage for this symbolic moment, followed by each member in the audience lighting a t-light at their own seat, to mark a day of new beginnings and bring the cheer of Deepawali.
Sponsors, such as ICICI Bank, Nava Wilson LLP, Sunray Group of Hotels, Fortune Consultancy, Multi-risk Insurance Brokers & Financial Group Inc, and DGM – Sales LTD made this event possible and were acknowledged for their generous support and collaborative spirit.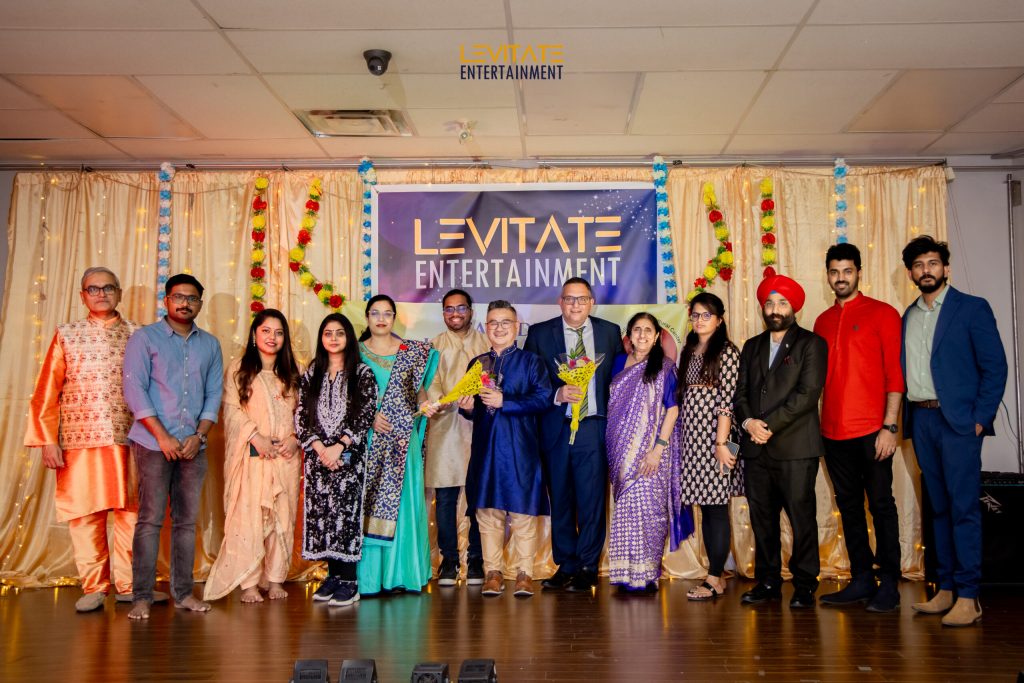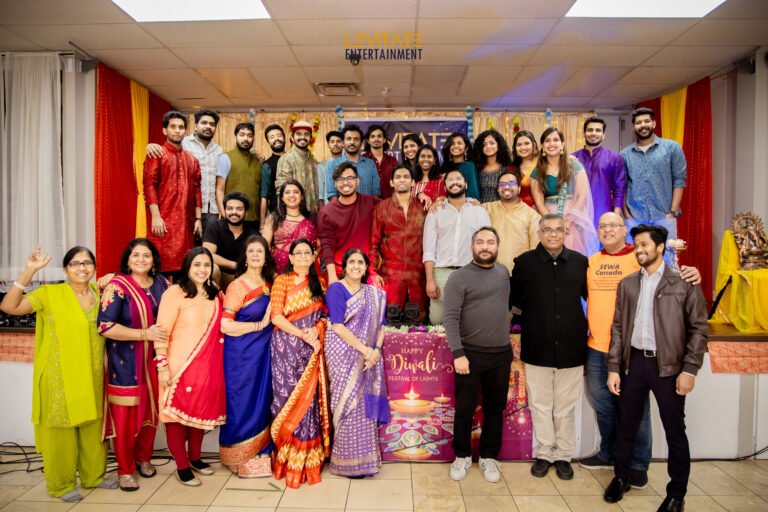 Emcee duo, Tessa Maria Mathew and Jayadev Venugopal, with thier dynamism brought vibrant energy and engaging hosting skills to "The Levitate Diwali," contributing to a memorable and inclusive celebration.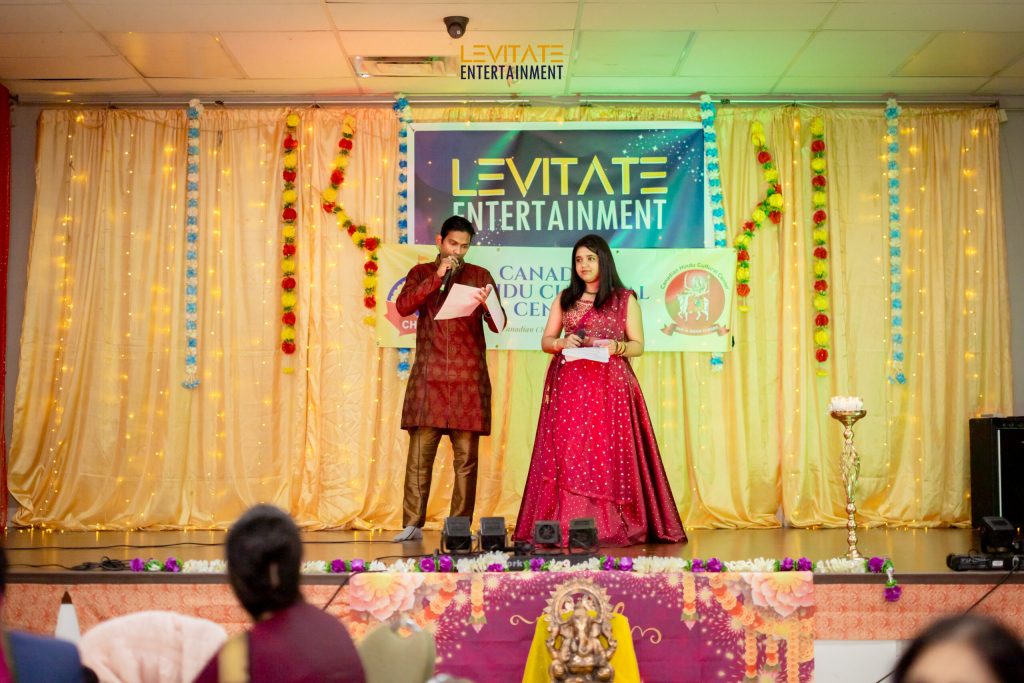 The festivities continued by offering delicious dinner with various cuisines that catered to diverse palates of the attendees that mirrored the diversity of the community coming together for this special Diwali celebration.
Taking a center stage, entertainment consisted of a variety of performances including a classical dance by Tanisha Vora of NKM Arts -School of Indian Classical dance, A Diva dance cum Garba by the Utsahi Queens-Rekha Ladva, Reshma Patel and Minakshi Bhatt. Sara Julianna Siju, a Canadian-born artist with a passion for Indian music, and JD, the Mallu rapper, collaborated to deliver an eclectic performance in various Indian languages. Laxmi Menon, an instructor at Levitate Dance Academy, showcased her talent with a mesmerizing Bollywood dance number that lit up the stage.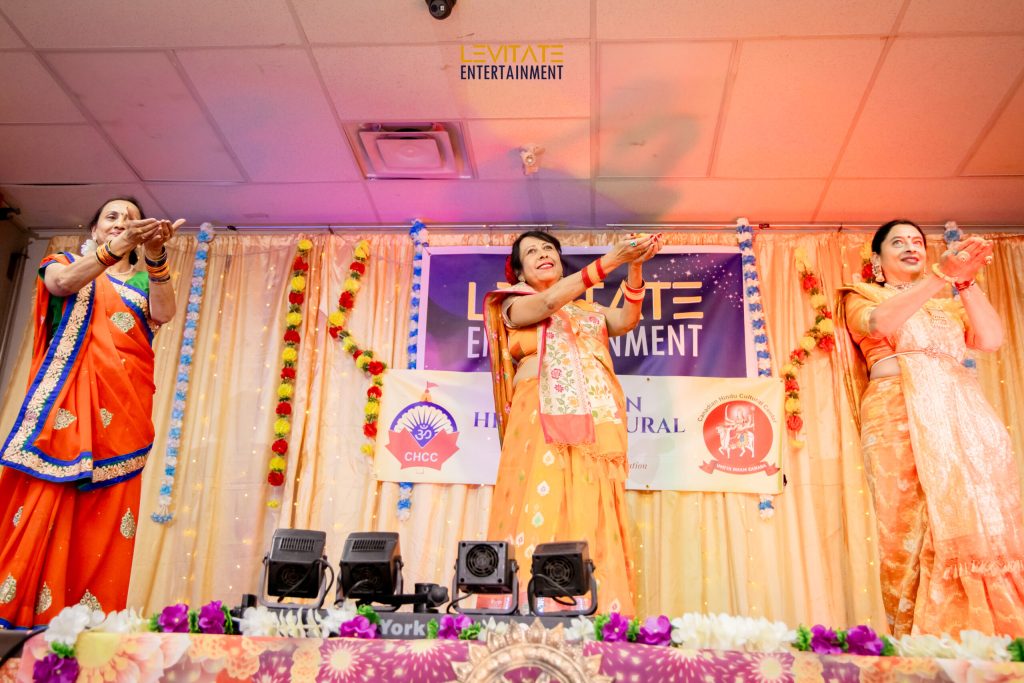 The richness of cultural diversity was highlighted by audience being captivated by the talents of both seniors and students, creating memorable moments.
"Canadian Hindu Cultural Center and the Levitate Diwali" succeeded in creating an inclusive space where generations mingled, exchanged stories, and celebrated the festival of lights together. The event not only fostered a sense of community but also showcased the unity in diversity that defines the Canadian cultural landscape.