#Uzbekistan, #UzbekistanElections, #UzbelistanPresident, #Shavkat Mirziyoyev
IBNS: Early presidential elections were held in Uzbekistan on Sunday with incumbent President Shavkat Mirziyoyev expected to sweep the polls and return to power for another term.
The elections were attended by candidate from the People's Democratic Party (Ulugbek Inoyatov), the Liberal Democratic Party candidate and the current President of the country Shavkat Mirziyoyev; a candidate from the Social Democratic Party "Adolat" (Robakhon Makhmudov), and a candidate from the Ecological Party (Abdushukur Khamzaev).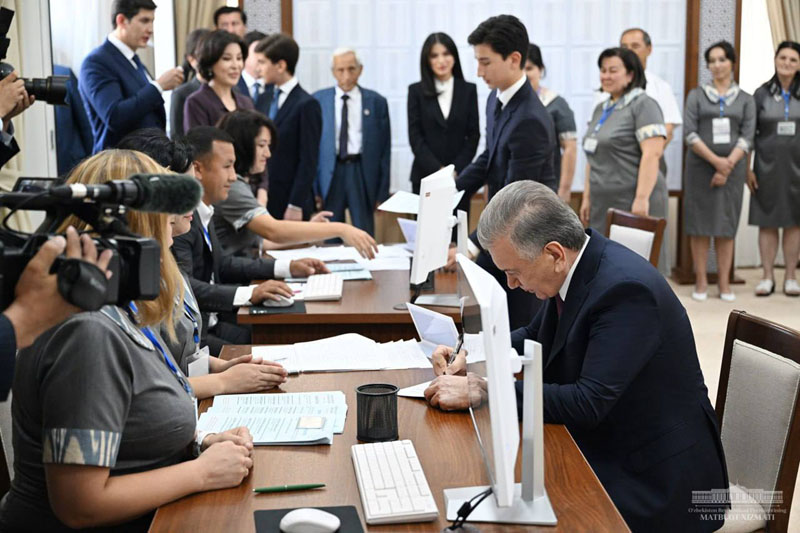 Voters showed tremendous activity during the voting.
At 11:00 local time (11:30 IST) ,the voter turnout was 33.54%, CEC deputy chairman Bakhrom Kuchkarov told reporters.
"According to the electronic system that records voter turnout, 6,463,874 voters, or 33.54% of the total list, came to the polls at 11:00," he said.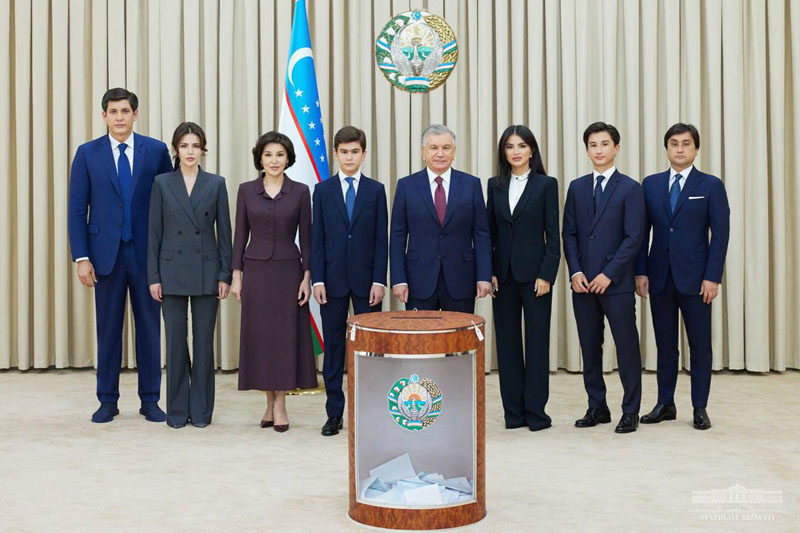 In accordance with national electoral legislation, for an election to be declared valid, 33% of registered voters must vote.
Therefore, early presidential elections were recognized as having taken place already in the first half of the day.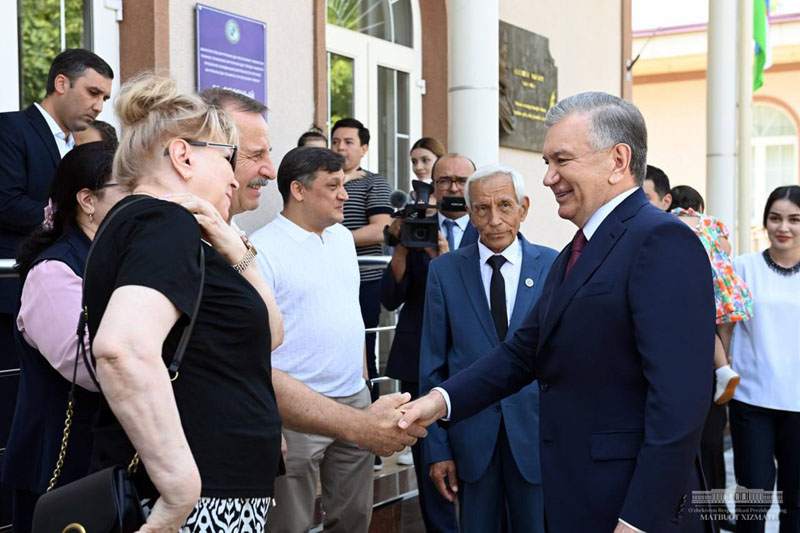 It is expected that the country's Central Election Commission (CEC) will announce the preliminary results of the elections tomorrow in the morning.
According to updated CEC data, 19.414 million voters are registered in Uzbekistan, 10,784 polling stations have been organized. Citizens of the country also had the opportunity to vote abroad – 56 polling stations were opened in 39 countries. At the Embassy of Uzbekistan in New Delhi, Uzbeks voted in the 52nd polling station.
Early presidential elections in Uzbekistan were announced on May 8, after the adoption of a new version of the country's Constitution at a nationwide referendum.
At the referendum, the Basic Law was updated by 65% – the emphasis was placed primarily on social issues (education, gender equality, a ban on forced child labor, liability for interference in the work of the media, and others).
According to the updated Constitution, all branches of government are being reformed, relations and balance between them are seriously changing.
Uzbekistan is one of India's main strategic partners in Central Asia.
Trade between the two countries increased by about 40 percent last year, reaching $690 million. Both states are striving to bring the volume of bilateral trade up to $1 billion a year in the coming years.